Under construction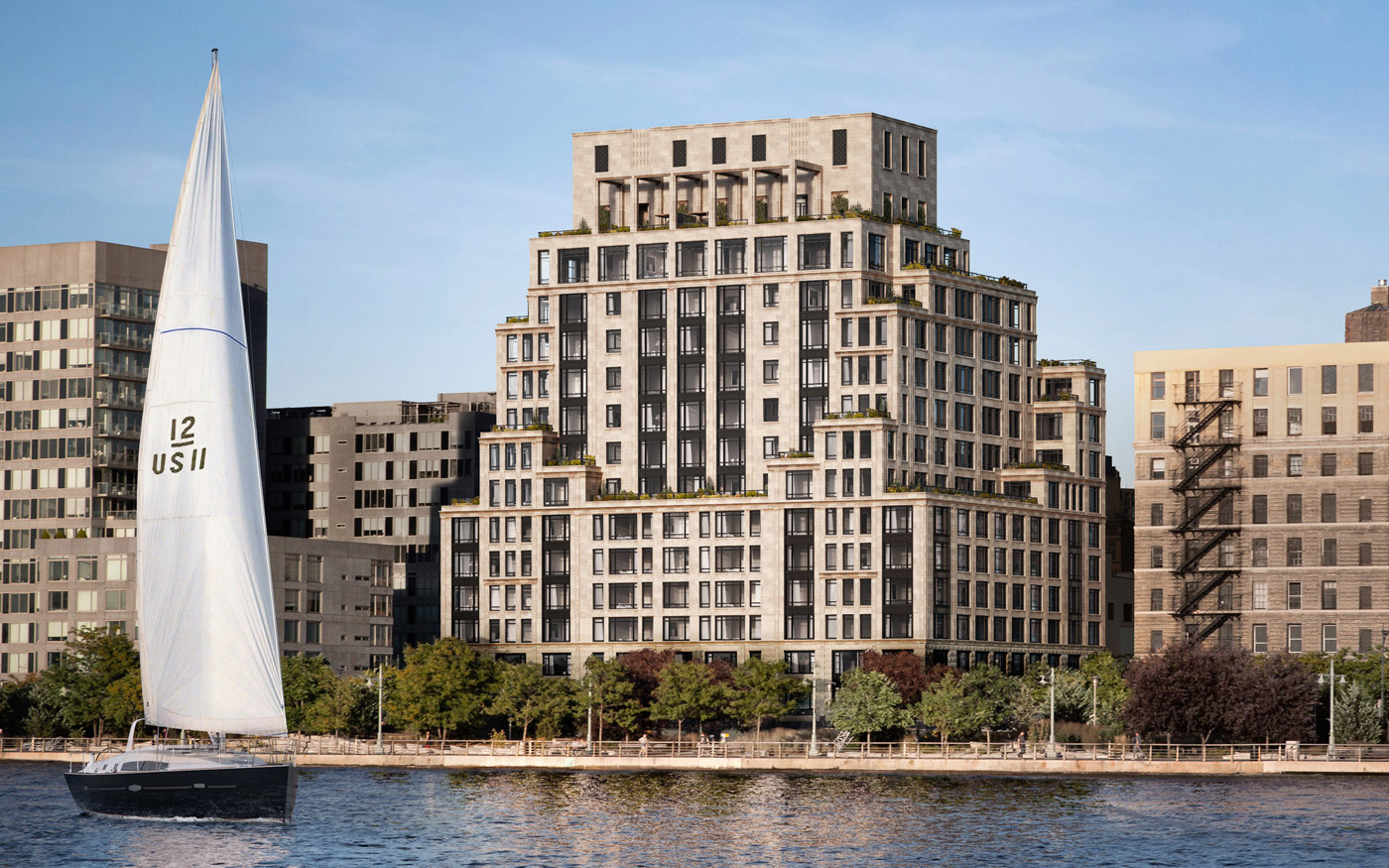 This location has captivated us for many years. As the last remaining undeveloped Tribeca waterfront property with unimpeded Hudson River views.
The vision was a building that reflects the heritage and architecture of the area — able to take its place in the skyline of Lower Manhattan. It is a rare pleasure to develop a building where compromise never enters the equation.
A building's details, materials, and social spaces should reflect their time, but they should also transcend it.
With a cool nod toward minimalism and a vibrant embrace of a new romantic formalism, architect-designer Daniel Romualdez defines how we live now.
The double-height lobby is finished with flat cut oak paneling and Fior Di Bosco marble flooring, and is home to hand-crafted furniture and specially-commissioned artwork inspired by Tribeca's artistic heritage.
The stunning spa suite is a lavish retreat lined with split-face marble, brushed limestone and Taj Mahal quartzite. An 82-foot swimming pool, separate children's pool, and hot and cold plunge pools provide residents with a variety of aquatic activities.
The amenities in this building are so well thought out. There is nothing like this anywhere else downtown.
At the heart of the ground floor amenities is the lounge. Perfect for both formal dinner parties and relaxed family gatherings, it has been furnished with 70 Vestry's signature pairing of classic and contemporary pieces.
70 Vestry offers waterfront homes with Hudson River Park at your door and unobstructed, panoramic river views.
FROM $ 7.950.000