Under construction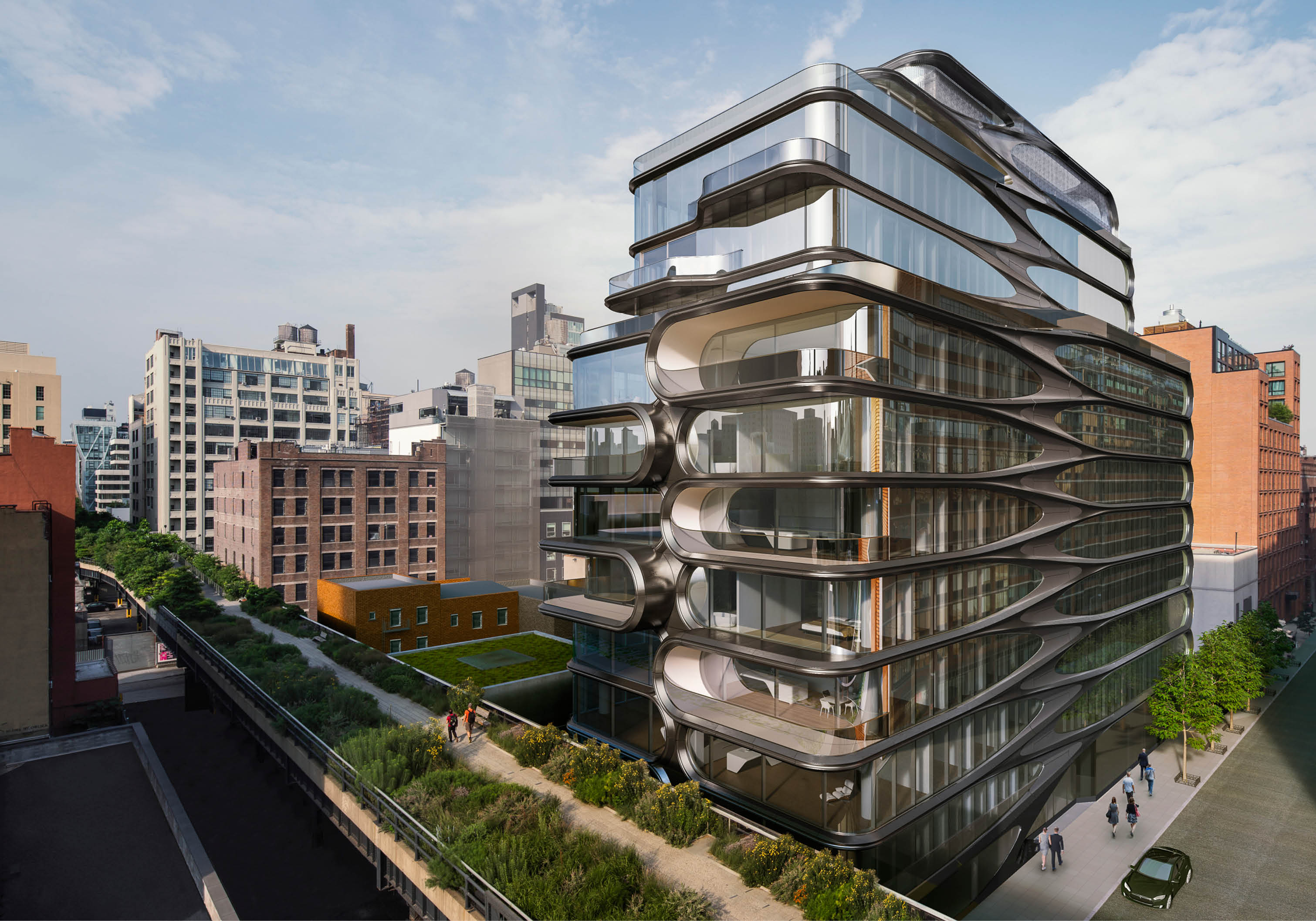 LUXURY GENEROUS LOFT-LIKE RESIDENCES INSPIRED BY CURVES OF NATURE IN WEST CHELSEA, NEW YORK.
The collection of residences at West Chelsea represents Zaha Hadid's vision for modern living.
Working within her distinctive architectural language, she applies a powerful elegance and detail to the interiors, focusing on nuances that reflect the overall experience of the building.
The 39 generous loft-like residences are individually crafted, each with the artist's signature mark woven into the design. Residents become immersed in Hadid's fluid world—a thoughtful collection of living spaces. The interiors integrate seamlessly into the sculpted nature of the building's exterior, creating one monumental piece of art.
Zaha Hadid's international body of work is largely defined by graceful curves inspired by nature. She brings this sensibility to West Chelsea, marking a dramatic shift away from the hard angles that dominate standard residential architecture.
The building's elegant hand-crafted metal façade is driven by one continuous line, which loops its way skywards. These dynamic curves create a distinctive chevron pattern that embraces interlacing levels, maximizing privacy and security between residences. As the chevron weaves up from the ground, its folds create a multi-level design that links residence exteriors and interiors together in one sweeping movement. The result is a vertical landscape sitting directly on the High Line, comprising 39 unique residences.
Ever since gallerists began moving into this once-industrial area during the '90s, West Chelsea has transformed from a gritty neighborhood into the beating heart of New York City's art scene. Now bolstered by a community of over 350 galleries, this pocket of Manhattan is widely recognized as a progressive hub of contemporary culture.
Within West Chelsea's radius lies a sprawling mix of culture creators, eateries, bars, international stores, and learning institutions. Teamed with the relocation of the Whitney downtown and the imminent arrival of Hudson Yards—the city's largest development since Rockefeller Center with a host of shopping, dining, and cultural opportunities—the current growth of West Chelsea heralds the revitalization of the west side of Manhattan; a new destination for New York City.