Project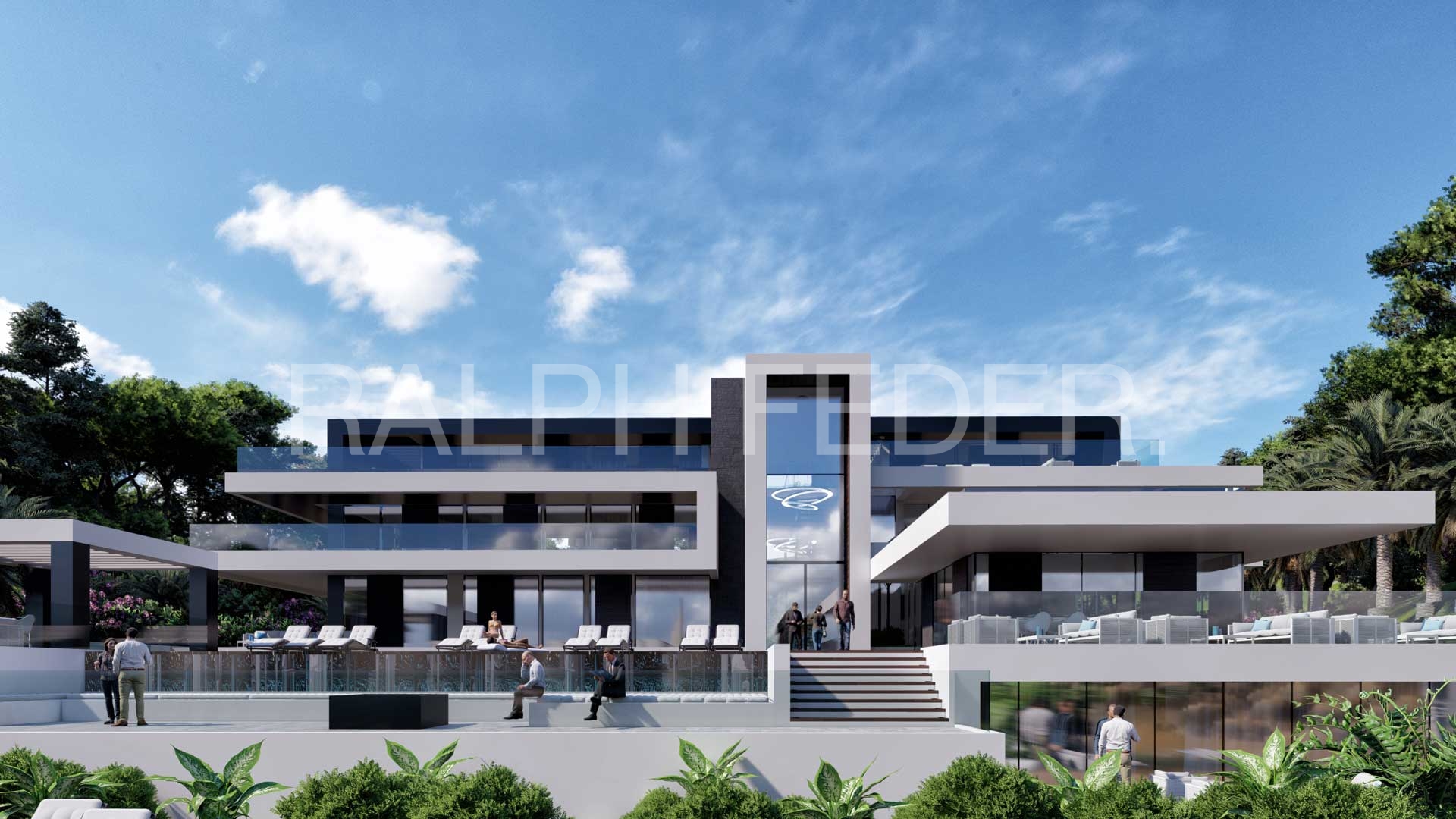 IMPRESSIVE MODERN VILLA DESIGNED TO BE INTEGRATED IN AN INCREDIBLE PLOT JUST SEAFRONT IN PLATJA D'ARO.
The villa is designed to integrate on the amazing plot of Platja d´Aro, Spain, just in front of the Mediterranean ocean.
The project offers 4 floors with spacious rooms, imposing terraces, parking space and swimming pool, representing the peculiarity of the mansion.
The basis of the architectural concept, in this case, is modernism. Its characteristic features such as the use of modern materials and technologies, the functional approach, are clearly visible in the appearance of the building and its layout.
This comfortable house combines laconic forms, architecture elegance and rational zoning areas. Flat roofs, elements of metal and glass, simple but sharp geometric shapes demonstrate the individuality of the villa. Panoramic glazing makes the villa brighter and more spacious, in addition, this type of glazing creates a beautiful landscape view and the impression of open space.
The project has been created by a studio of Architecture, Planning, Landscape, Interiors, and Design, that develops projects with a high calibre of innovation within a global strategy of internationalization led by the Architect Aryanour Djalali.