Key Ready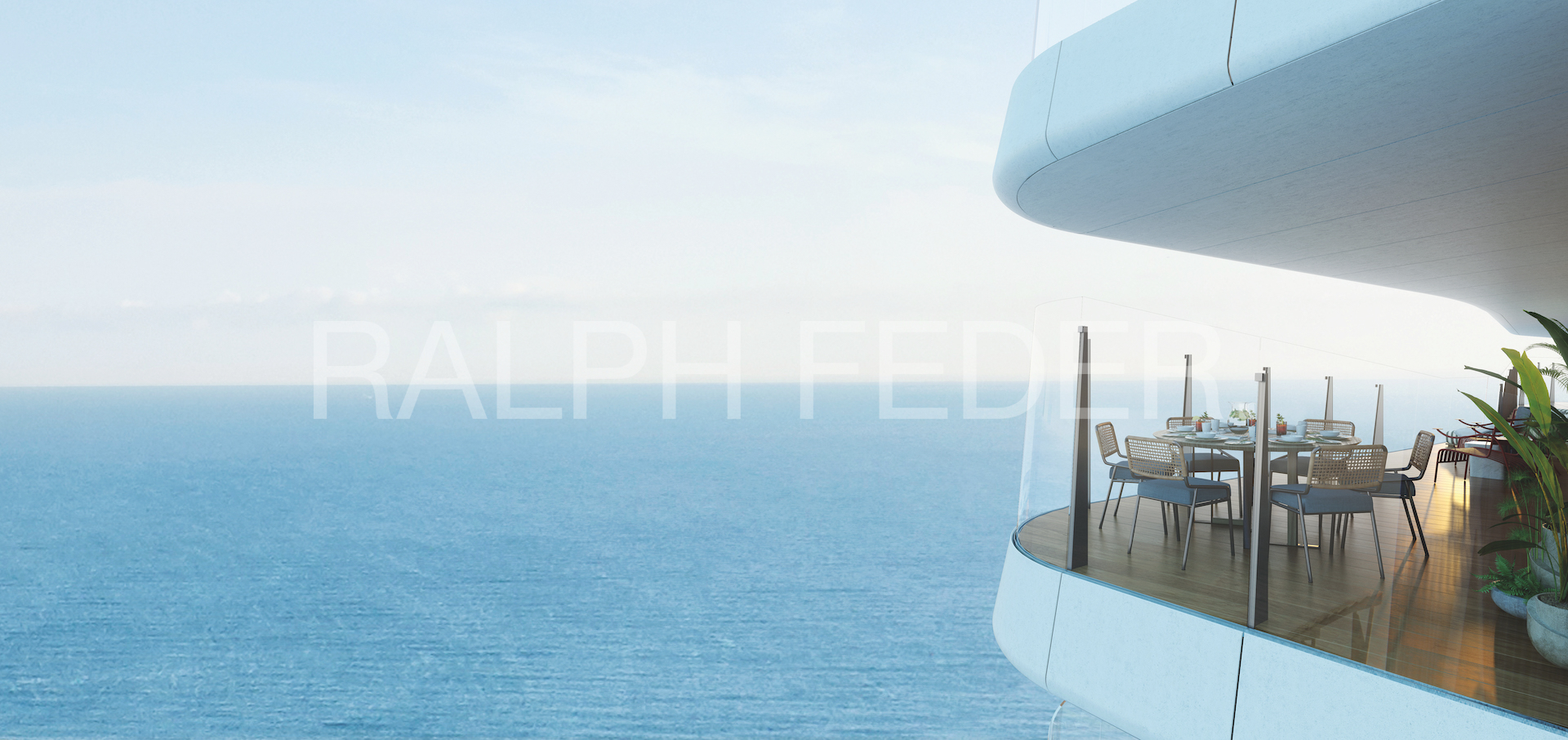 Unique contemporary residential positioned on Barcelona's shoreline. This residential sets a new benchmark.
The impeccably designed residences are awash with natural light thanks to floor-to-ceiling windows that give way to tranquil, private terraces offering spectacular views.
Carefully configured 1, 2, 3 and 4-bedroom residences ensure a feeling of space, while smart technology innovations make everyday living easy.
The residences range in size from 98 sq m to 386 sq m, boasting private terraces starting at 16 sq m to over 160 sq m, and all promise a lifestyle experience like no other.
The open plan layouts are designed for seamless movement between living, kitchen and outside terraces.
Ceiling of 2.7 meters provide a feeling of space and all residences have Gira intelligent home automation systems with control screen and integrated video intercoms.
1, 2, 3 or 4-bedroom apartments combine exclusive design features with quality finishes that satisfy highest international standards.
Floor-to-ceiling glass doors lead to terraces which are ideal for intimate al fresco dining and offer spectacular views of Barcelona and Mediterranean coast.
Every Residence has underground parking and a storage cellar.
Floors 2-7 present 5 residences per level offering 1 or 2-bedrooms, Floors 8-18 offer 3 residences per level, all with 3-bedrooms, whereas Floors 19-21 showcase 2 residences per level with either 3 or 4-bedrooms.
DUPLEXES. LEVEL 22-25
The duplexes are 100% contemporary in style with bespoke interior design features throughout.
A mix of private spaces and open living areas form a spacious layout and provide the perfect setting to socialize, relax and appreciate a location like no other. Further enhancements Duplexes residents enjoy include natural marble finishes in all bathrooms and ensuites, and a bespoke staircase designed by Antares architect Odile Decq.
Double-height ceilings provide a greater sense of space and natural light, with the white lacquered curved-glass staircases designed by Odile adding to the overall elegance. While some duplexes enjoy a library/lounge area to sit back and relax, all have 3 to 4 private terraces that can be configured to suit, offering incredible views and the perfect venue to host guests in a relaxed and luxurious environment.
Selection of six duplexes, each configured across two floors, range in size from 3 to 4-bedrooms.
PENTHOUSES. LEVEL 26
Life in panorama.
Sharing the entire floor at the top of this residential, the 100-meter high Penthouses are the tallest and arguably the most sought-after residences in Barcelona.
With double-height ceilings and full-length windows leading to expansive areas of private terrace, the Penthouses offer exclusive 'sky-living' in one of the world's finest cities.
With exceptional double-height ceilings across all rooms and expansive windows right round, the Penthouses are spacious with natural light flooding in.
Bathrooms feature natural marble and the kitchens include the latest in high-end appliances.
The private terraces are the perfect space to entertain guests or dine al fresco with the Mediterranean providing the ultimate backdrop.
Floor 26 offers two exclusive 'sky-living' penthouses residences with a choice of 2 or 3-bedrooms.
From € 1.450.000 to € 6.990.000