Project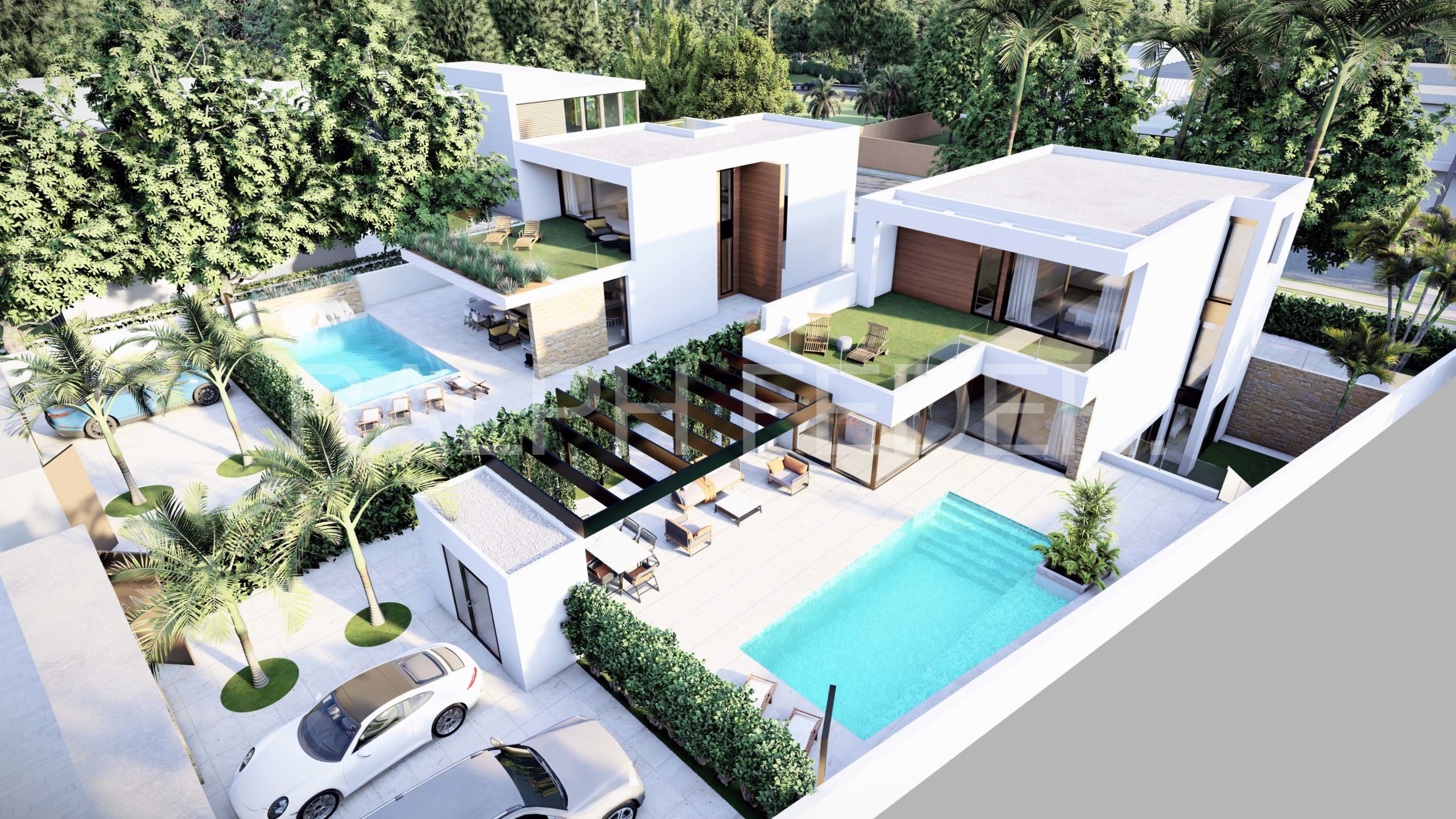 LUXURIOUS COASTAL LIVING: RESIDENCIAL LA ZENIA VILLAS NEAR THE MEDITERRANEAN SHORES
Welcome to Residencial La Zenia, an exquisite enclave of two detached design villas that redefine the concept of luxurious coastal living. Nestled just a leisurely stroll away from the shimmering shores of La Zenia beach, this exclusive development offers an unparalleled fusion of modern comfort, convenience, and the undeniable allure of the Mediterranean.
Embrace the Destination: La Zenia and Beyond
Situated in the coveted La Zenia area, these villas offer more than just a home; they provide an invitation to fully immerse yourself in the vibrant lifestyle and natural beauty that this destination has to offer. La Zenia, renowned for its stunning beaches and azure waters, is a testament to the Costa Blanca's allure. Here, you'll find an array of water activities, from serene beach days to exhilarating water sports.
A Coastal Haven with Endless Charms
Residencial La Zenia's prime location means that you're not only steps away from the beach but also conveniently close to an array of amenities and attractions. Discover the eclectic mix of local shops, boutiques, and markets, where you can indulge in authentic Spanish flavors, crafts, and traditions.
Modern Elegance in Every Detail
Step inside these meticulously crafted villas, where modern elegance meets timeless design. The Alu exterior carpentry and motorized blinds effortlessly blend style and functionality, allowing you to enjoy the breathtaking views and Mediterranean breeze at your leisure. The well-appointed interiors, enhanced by the lighting pack, create an atmosphere of refined sophistication.
A Symphony of Comfort and Convenience
The meticulously chosen floor and wall tiles add a touch of luxury to every corner, while the fully equipped bathrooms and closets cater to your every need. The kitchen, a culinary haven, is a testament to modern design, complete with top-tier amenities for your epicurean endeavors.
Technology and Sustainability
Incorporating innovative technology, these villas are equipped with a videophone and domotica pack, seamlessly integrating modern living into your lifestyle. The focus on sustainability is evident with the inclusion of an aero thermal water heater, a nod to energy efficiency and environmental consciousness.
Outdoor Oasis: Where Dreams Take Shape
Step into your own outdoor haven—a sparkling pool with a tranquil lounge area set amidst stunning Mediterranean-style landscaped gardens. The artificial grass and irrigation system add a touch of green to your oasis, creating a seamless blend between your villa and nature.
Discover Your Villa, Discover Your Lifestyle
Residencial La Zenia presents a choice between two exceptional villas, each an embodiment of luxury:
Villa nº1: €1,150,000
Villa nº2: €1,250,000
Elevate Your Life, Embrace the Mediterranean
Indulge in the epitome of coastal living, where the fusion of contemporary design, natural beauty, and a prime location create a lifestyle unlike any other. Contact us today to experience the allure of Residencial La Zenia and make one of these remarkable villas your own. Your dream of luxurious coastal living awaits.