Key Ready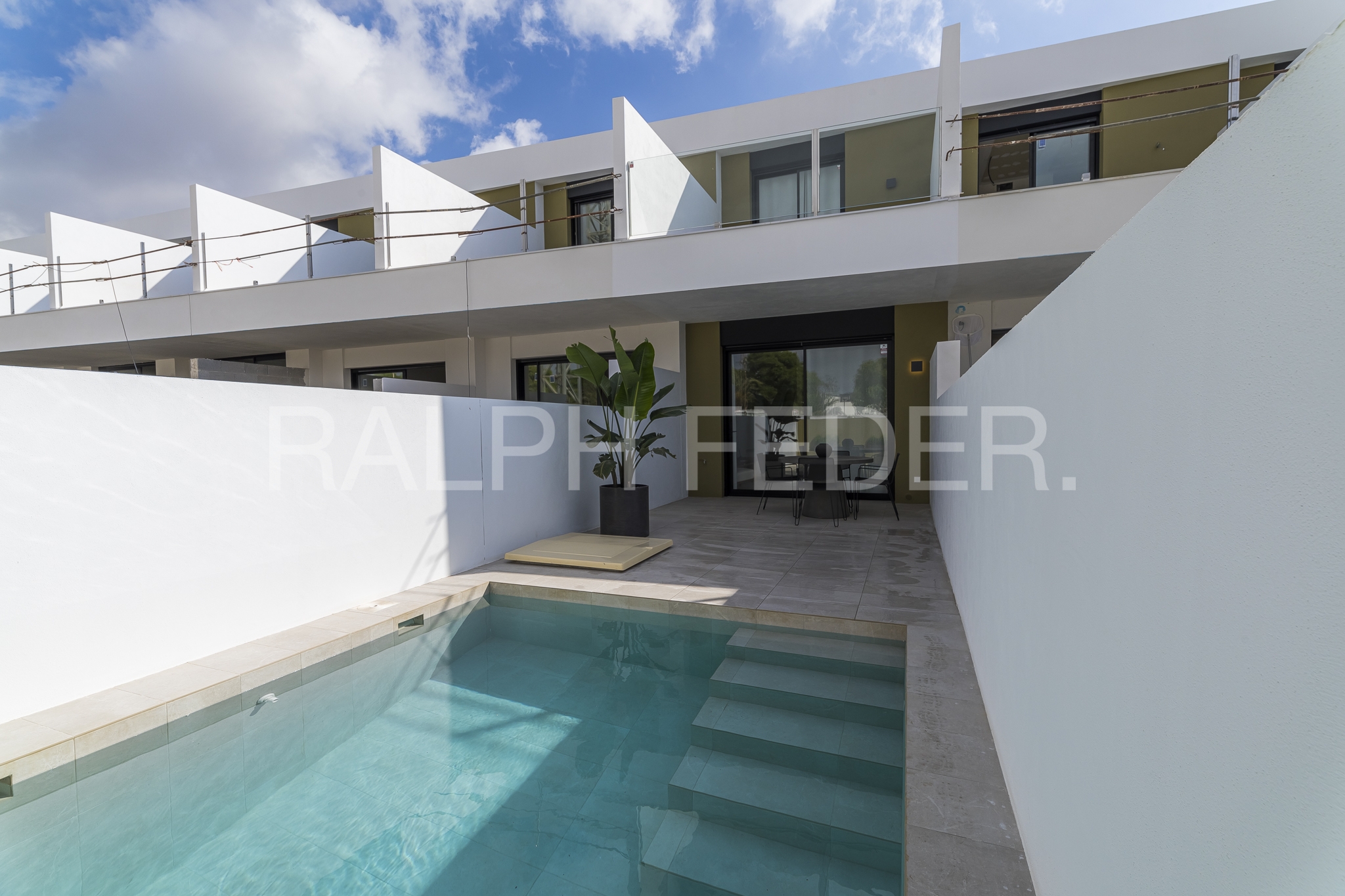 COASTAL ELEGANCE: DISCOVER SEMI-DETACHED HOUSES IN PILAR DE LA HORADADA NEAR BEACHES AND GOLF
Coastal Elegance: Discover Semi-Detached Houses in Pilar de la Horadada Near Beaches and Golf
Experience the perfect blend of coastal living and modern comfort with our exceptional semi-detached houses in Pilar de la Horadada. Nestled near pristine beaches and the renowned «Lo Romero Golf» course, this exclusive development offers 26 two and three-bedroom homes designed to elevate your lifestyle.
Elevated Living Spaces
Our semi-detached houses are thoughtfully designed, featuring 2 to 3 facades that flood the interiors with invigorating natural light and refreshing ventilation. Embracing contemporary aesthetics, these homes create a seamless harmony between indoor and outdoor living.
Sustainability and Comfort
At the heart of these homes lies a commitment to sustainability and energy efficiency. Innovative construction solutions have been seamlessly integrated to minimize environmental impact and maximize energy savings. You'll experience the joy of modern living while promoting a greener future.
Spacious Retreats
Step into spacious interiors that offer tranquility and modern elegance. Each house boasts expansive living areas that are perfectly suited for relaxation and entertainment. With an emphasis on quiet spaces, these homes provide the perfect canvas for your personal touch.
Your Private Oasis
Picture yourself basking in the Spanish sun beside your very own private pool. Each home offers the option to enjoy a secluded outdoor retreat, where you can create cherished memories with family and friends. Dive into the refreshing pool or unwind on the terrace—this is coastal living at its finest.
Unparalleled Location
Convenience and beauty converge as our semi-detached houses are ideally located near the captivating beaches of Pilar de la Horadada. Additionally, golf enthusiasts can indulge in their passion at the esteemed «Lo Romero Golf» course, just a stone's throw away.
Are you ready to embrace the coastal elegance of Pilar de la Horadada? These semi-detached houses offer a unique opportunity to enjoy the best of both worlds—modern comfort and the timeless beauty of the Mediterranean coast. Don't miss your chance to make this exceptional lifestyle yours. Contact us today to learn more about this remarkable residential opportunity.