Under construction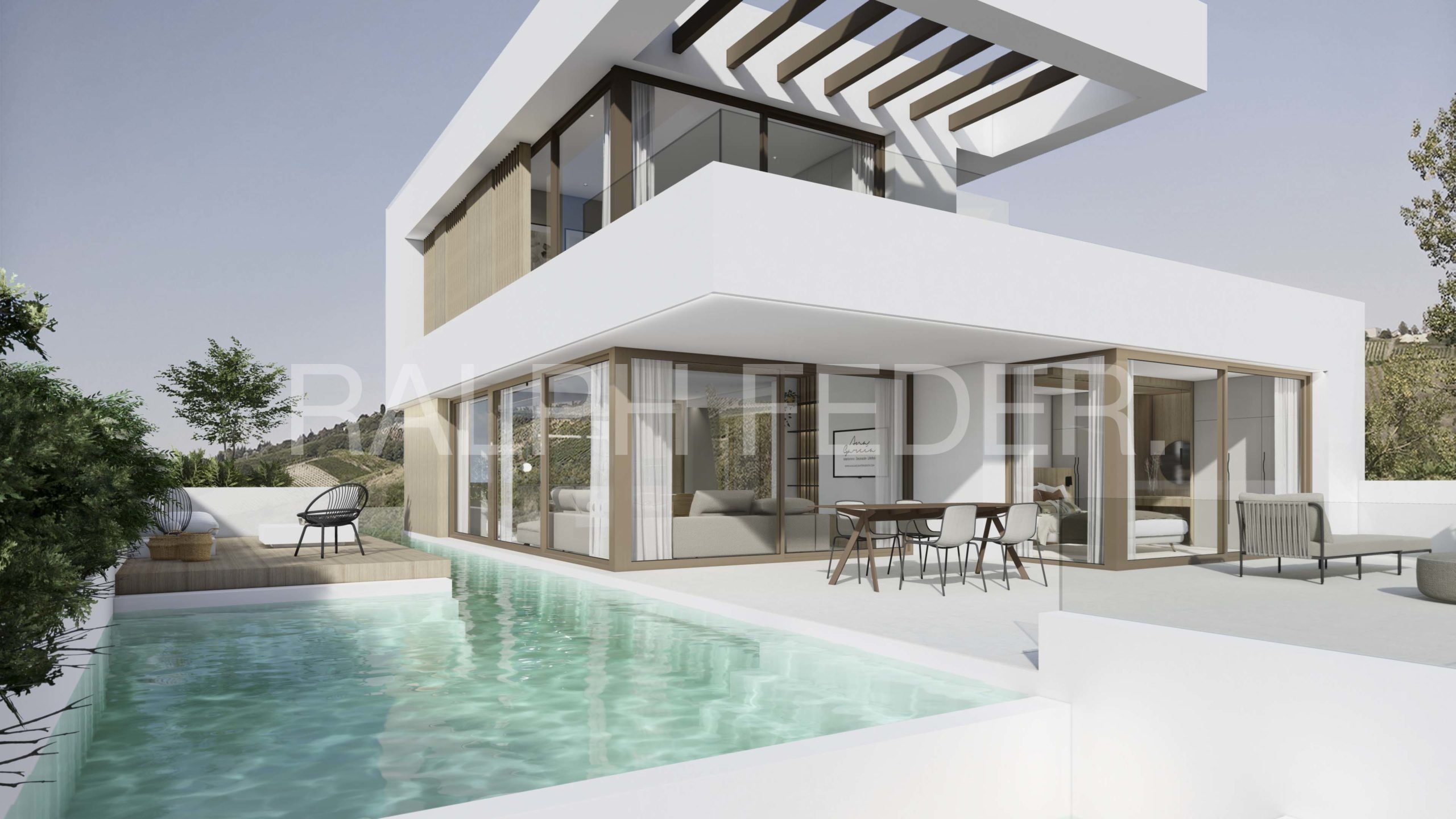 ELEVATE YOUR LIFESTYLE: EXCLUSIVE HOMES WITH UNPARALLELED VIEWS IN FINESTRAT
Introducing a realm of unrivaled beauty and architectural grandeur – a residential complex that stands as the epitome of luxury living. Nestled in the heart of the Costa Blanca, this development of 11 unique and distinctive homes is poised to redefine your notion of home.
Captivating Views and Architectural Excellence
This complex is unlike any other, distinguished by two remarkable qualities: its breathtaking location offering panoramic views of the sea and mountains, and its awe-inspiring architectural design. As you step inside, you'll sense an irresistible pull – a feeling that this is more than a house; it's your sanctuary, your haven, your family's legacy.
Your Personal Oasis
Each of the 11 homes boasts an impressive layout with 3 bedrooms and 4 bathrooms, a living space that exudes comfort and luxury, and a kitchen that beckons to culinary enthusiasts. Multiple gardens and terraces extend invitations for year-round enjoyment, seamlessly blending the indoor and outdoor realms. However, the crowning jewel is the pool that gracefully wraps around the entire residence, a unique feature that enhances the allure of these homes.
Personalize Your Dreams
Don't settle for the ordinary; embrace the extraordinary. Dare to infuse your personality and aspirations into your new abode. Imagine expanding the expansive semi-basement – over 200 square meters of potential – into a realm that perfectly suits your needs. Whether you envision additional bedrooms or a space for cherished family moments, the canvas is yours to paint.
Enchantment of Finestrat
Discover the enchanting town of Finestrat, where the union of sea and mountains creates a captivating ambiance that's second to none. The majestic Puig Campana mountain and ten kilometers of verdant landscapes converge with paradisiacal beaches just moments away. And don't forget the allure of Benidorm, a mere 8-minute drive, offering a vibrant tapestry of restaurants, entertainment, shopping centers, hospitals, markets, and a cosmopolitan blend of cultures.
Leisure and Luxury
For those with a passion for golf, two world-class courses await – El Puig Campana Golf and Benidorm Golf. Immerse yourself in the sport while soaking in spectacular views. Education takes center stage too, with the renowned Elian International Bilingual School offering top-tier learning opportunities.
A Priceless Investment
Prices for these exclusive homes range from €895,000 to €1,250,000, an investment in luxury, beauty, and the lifestyle you've always dreamt of. The moment to elevate your life has arrived – seize the opportunity to call this exceptional complex home.
Embark on a New Journey
Are you ready to experience life from a new perspective? Contact us today to explore these unparalleled homes and embark on a journey to elevate your lifestyle in the picturesque embrace of Finestrat.