Project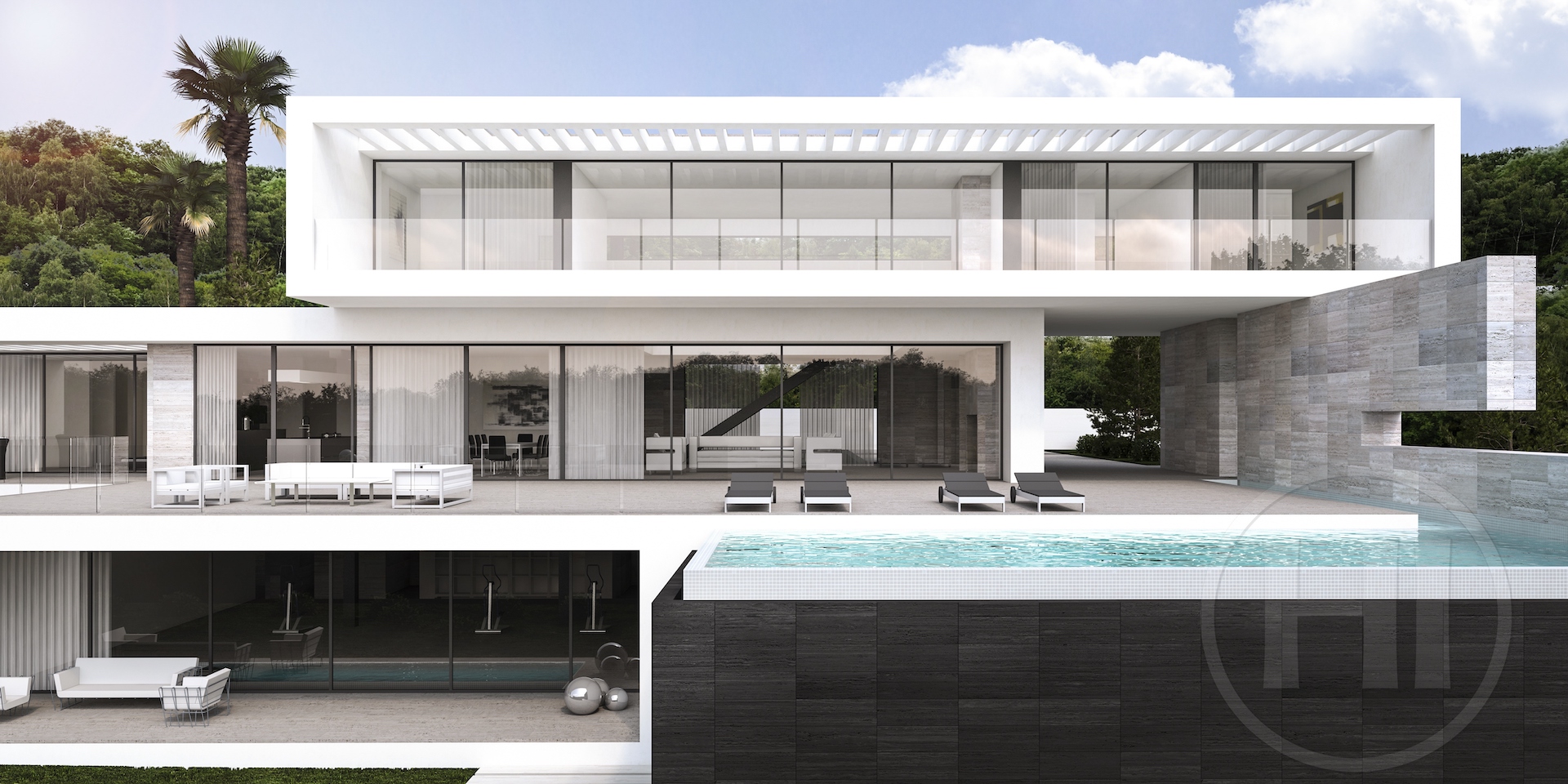 New luxury villa project in Torre Ambolo, Jávea, with spectacular views!
You wake up and look at Cala Ambolo and Cabo de la Nao, you are in the living room and you look towards the Granadella and the Cap d'Or de Moraira. The views offered by the villa AMBOLO are unrivaled.
The AMBOLO, is located in the upper part of the Cala Ambolo, on a plot of 2355 square meters, with straight lines and the coating with Travertine stone which gives it an integrating touch, the color of this stone is very similar to the Tosca, present in so many homes in Xàbia.