Under construction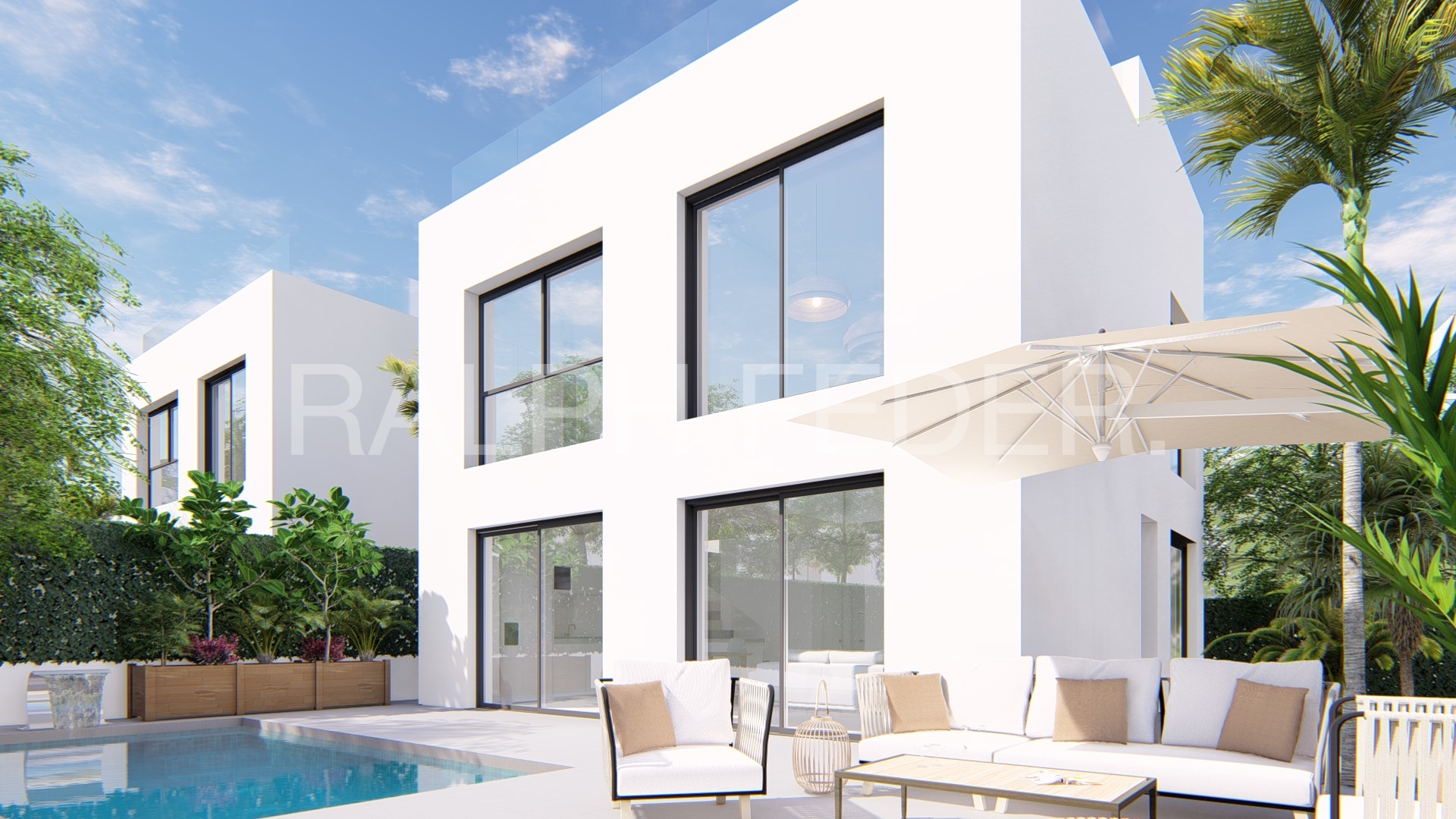 This new residential in Located in Villajoyosa, just at 700 meters from the beaches, center of town and all amenities.
The villas consist of 2 floors and a solarium of more than 60 m2.
Is an ambitious project where we improoved our design built on different locations and intend to convert a reasonable space into a
private paradise.
Our team of architects, technicians and designers use the continuous feedback from our clients.
As a result this type of villa where we apply new en vogue technologies and ecological appliances, the villa is now even more comfortable, open in design and low maintenance in every aspect.
AMENITIES
Health center, schools
Commercial center, leisure center
Promenade & beaches
Bus-service, touristic train
Hotels & Spa, restaurants
Marine coves of Villajoyosa , Raco del Conill