Key Ready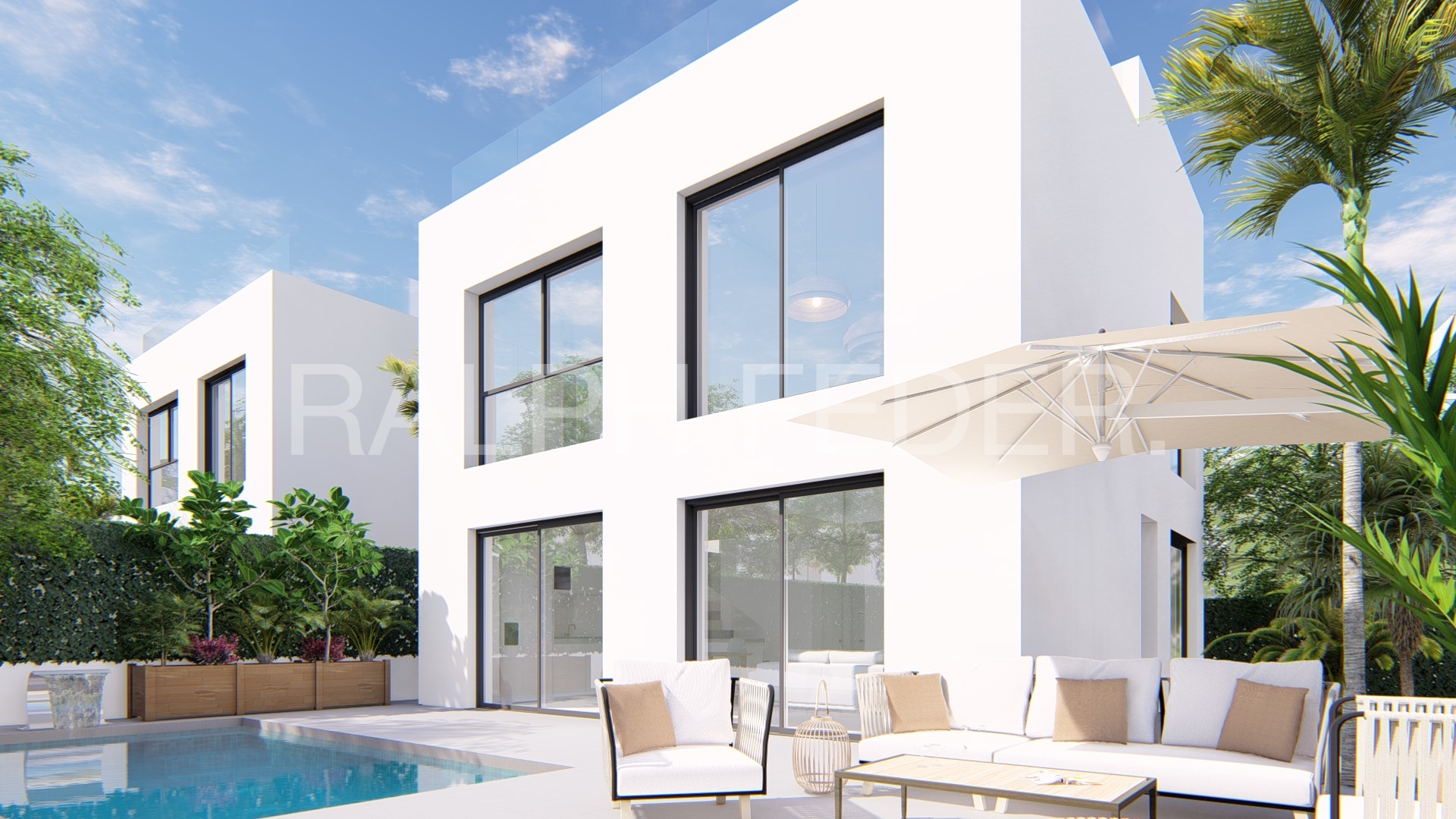 Exquisite Residential Oasis in Villajoyosa: Your Perfect Haven
Nestled in the captivating Villajoyosa, a mere 700 meters from the pristine beaches, town center, and an array of conveniences, this new residential masterpiece awaits to redefine your living experience.
A Symphony of Modern Living
Comprising two floors and an expansive solarium spanning over 60 m², these villas are a testament to our unwavering commitment to design excellence. Our ambitious project takes shape against different backdrops, each a canvas we meticulously craft into a private paradise. With continuous feedback from our valued clients, our team of architects, technicians, and designers has finetuned every detail. The outcome? A villa that embraces cutting-edge technologies and ecological appliances, marrying comfort, fluid design, and minimal upkeep.
Indulge in Amenities Galore
Elevate your lifestyle with a wealth of amenities at your doorstep:
Health center and schools for seamless living
A thriving commercial center and dynamic leisure hub
Picture-perfect promenade and golden beaches
Efficient bus services and a charming touristic train
Luxurious hotels and rejuvenating spas, a haven of relaxation
An array of delectable dining options in quaint restaurants
Embrace nature's beauty at the Marine Coves of Villajoyosa, the famed Raco del Conill
Discover your sanctuary in Villajoyosa, where modern living intertwines seamlessly with natural splendor. Welcome to a world of comfort, convenience, and elevated living.