Under construction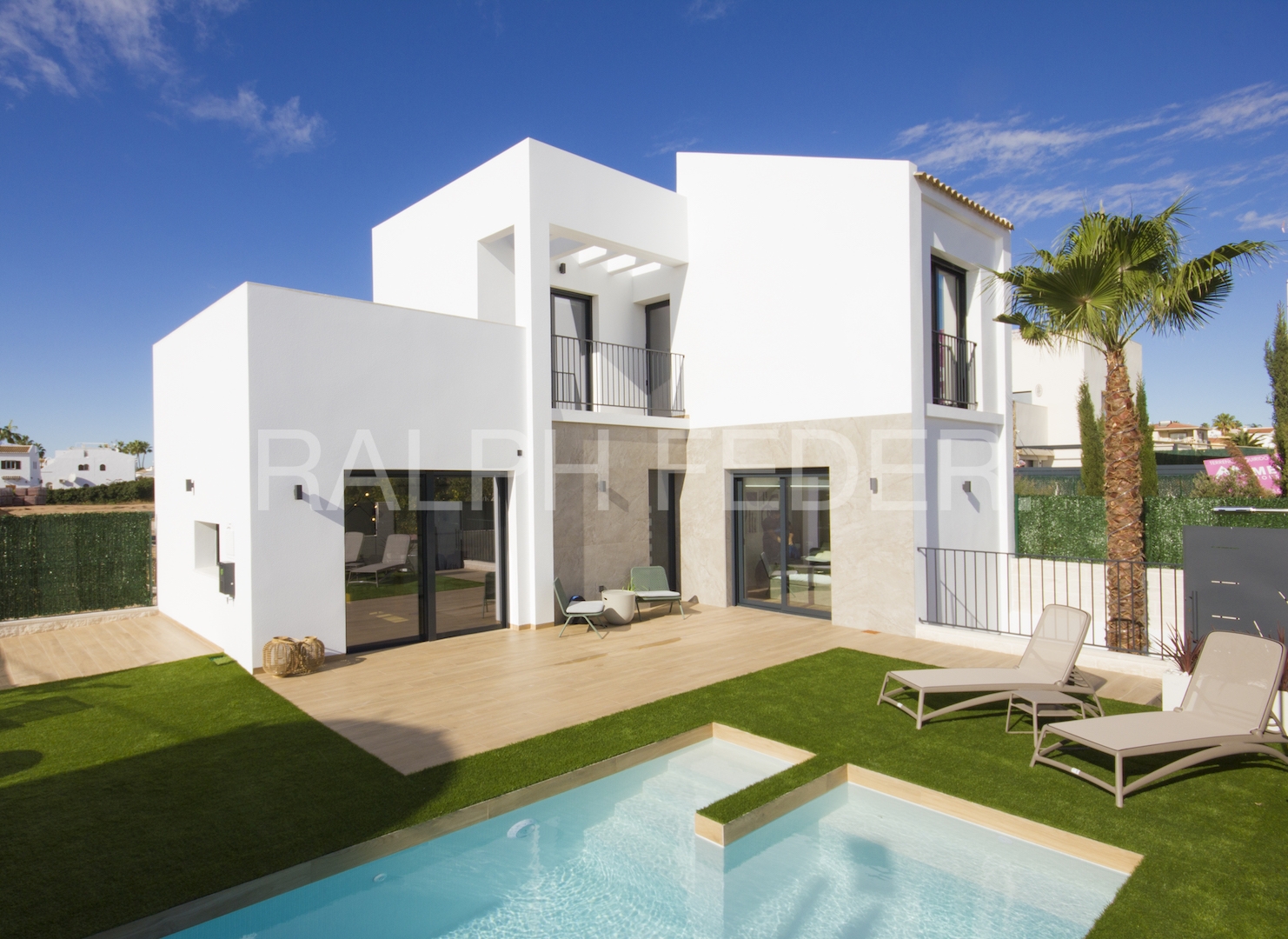 Discover the Perfect Fusion
Unveil a harmonious fusion of modern sophistication and timeless Mediterranean charm with these exquisite villas in Ciudad Quesada, Rojales. This exceptional residential project showcases the epitome of contemporary design while paying homage to the rich architectural heritage of the region.
Embrace Tranquil Elegance
Nestled in a serene environment, these villas have been meticulously crafted to seamlessly blend modern aesthetics with the tranquility of their surroundings. The open and fluid layout invites a sense of space and freedom, allowing you to truly breathe and unwind. Everything you need is within easy reach, from supermarkets and medical services to an array of restaurants and bars, ensuring convenience at every step.
Nature's Treasures at Your Doorstep
Immerse yourself in the natural beauty that surrounds you, including the captivating Salt Lakes of La Mata—a true gem of extreme beauty. A short drive leads you to Guardamar, where the pristine white sandy beaches meet warm, crystal-clear waters. Here, you can relish in the ultimate coastal lifestyle, basking in the sun's embrace and letting the gentle waves soothe your soul.
Tailored for Your Dreams
With 3-4 bedrooms and 2-3 bathrooms, these villas offer a versatile canvas for your perfect abode. The thoughtful design includes an underbuild, offering endless possibilities to create a space that perfectly suits your lifestyle. Every detail can be tailored to your preferences, ensuring that your home reflects your unique taste and vision.
Your Mediterranean Modern Retreat Awaits
Experience the allure of Mediterranean modernity like never before. These villas in Rojales capture the essence of a new era while embracing the timeless allure of the Mediterranean. Your dream home is not just a vision—it's a reality waiting to be embraced. Contact us now to embark on a journey towards refined living and unparalleled elegance in Rojales.