Key Ready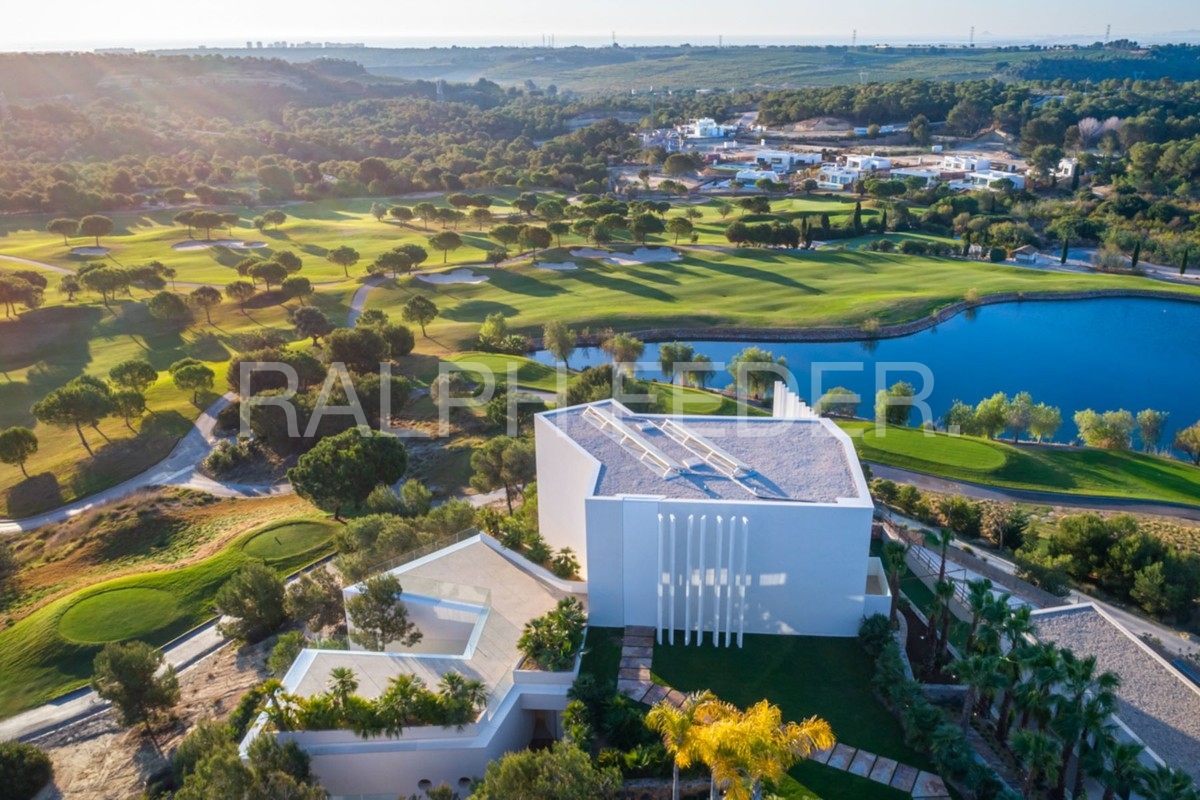 UNIQUE VILLA IN LAS COLINAS GOLF & AND COUNTRY CLUB DESIGNED BY MONICA ARMANI.
Unique villa in las colinas golf & and country club designed by monica armani with an amphitheatre layout and a seven-meter-high glass facade overlooking the surrounding area ensures the magical location is maximized, whilst a two-storey aquarium-style glass infinity pool brings the outside in and the inside out.
Armani has created a space which connects with nature and enhances the sights and sensations of the local environment, blending in with its surrounds and maintaining the beauty of the landscape..
This three bedroomed super villa is a new high water mark. It features two independent yet interconnected self contained suites with their own private bathrooms and kitchenettes allowing residents to have as much or as Little contact with each other as they desire.
The exceptional amenities at the property include a 240 sqm terrace with 160-degree views, a private gymnasium and spa with jacuzzi and sauna, landscaped gardens, and the option of separate staff quarters.
Exclusivity, tranquillity, sports, gastronomy, nature, etc. Living in Las Colinas Golf & Country Club means residing in one of the most exclusive enclaves of the Costa Blanca.
Located inside an extensive pine forest in Campoamor on the Mediterranean Sea.
Las Colinas Golf & Country Club stands as one of the most attractive resorts on the coast.
Development of the resort began in 2010 and it has since acquired important national and international relevance, awarded as a "Europe's Leading Villa Resort" in 2017 and 2018.