Key Ready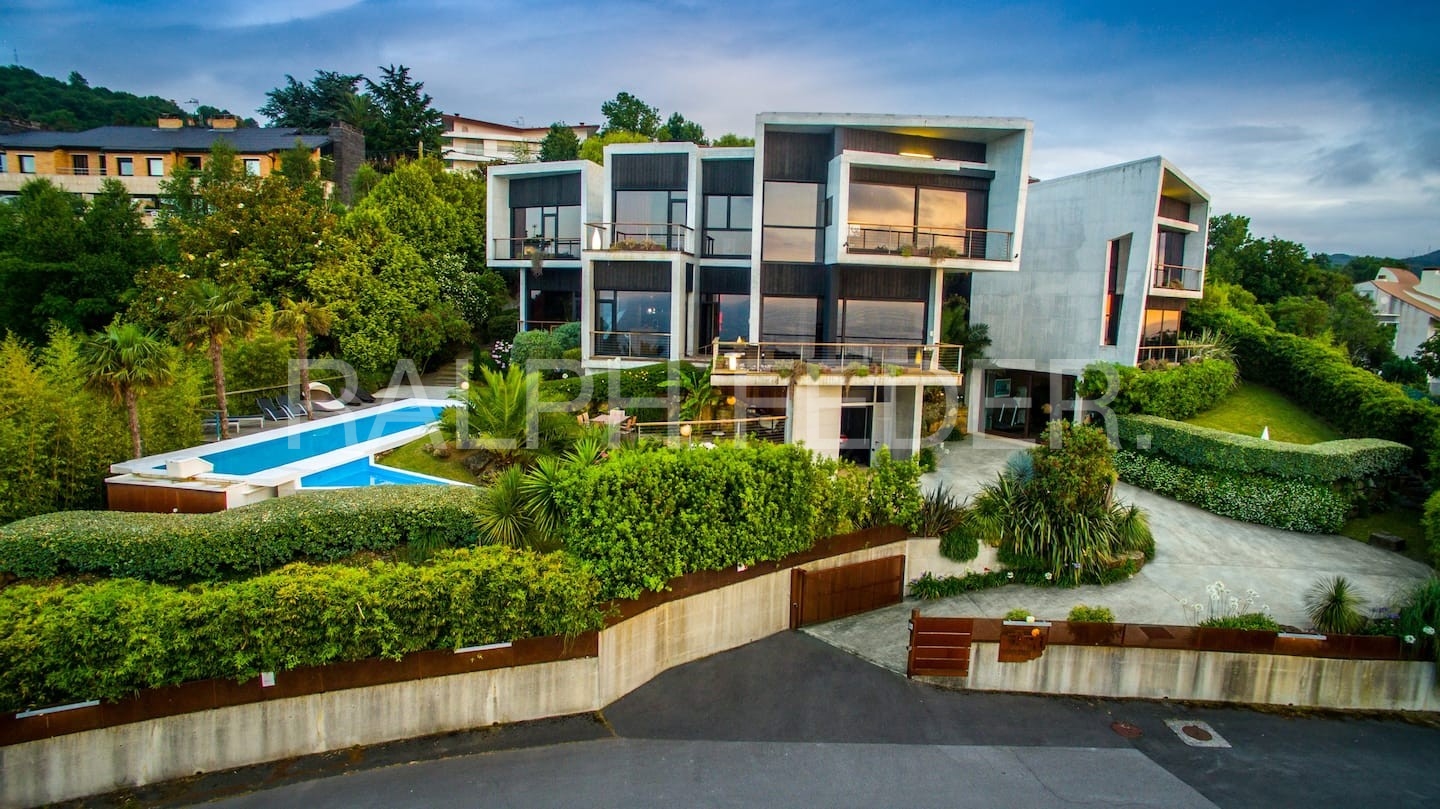 Luxury villa located in the exclusive district of San Sebastian (Spain). Unique architecture, panoramic views of the ocean, exotic garden, 7 bedrooms, sauna, swimming pool, jacuzzi, gym and terrace. The villa is suitable for 13 guests.
Just a few houses in San Sebastian can be compared with the proposed location for the villa, the comfort and privacy of private life. It offers a circular view of the Atlantic Ocean, turns into a truly theatrical sunset of extraordinary beauty in the evening. Such famous architects in Spain as Alejandro Peña and Juan José Arrizabalaga created an impressive and majestic design of the villa.
This luxury house in modern style has all the amenities. The elegant interior is open plan with the large sliding doors that open onto a terrace. The terrace is equipped with a barbecue area to enjoy of fresh air.
Villa "sits" on the mountain, surrounded by an exotic tropical garden (olive trees, cork trees, palm trees and a variety of rare shrubs and flowers). There is a large swimming pool with counter current near the villa.
On the first level of the villa there is a sauna and jacuzzi with panoramic views of the sea and the pool with the "illusion overflow into the sea." Next is a lounge with dining area and kitchen. On the same level there is a large gym.
At the middle level of the villa: a large open living room and kitchen overlook the shadowed terrace with a dining table ‐ a summer dining room. Barbecue is located next. Also, at this level of the villa offers a bedroom with a double bed and a bathroom with a shower cabin.
Three bedrooms with private bathrooms are located on the upper level of house. The bedrooms have access to the outdoor terraces and balconies with beautiful views of the pool and the sea.
In the second part of the villa there are an open living room, dining room and kitchen excurrent onto a terrace overlooking the sea. As well as three bedrooms with private bathrooms and showers.
The perfect place to enjoy a meal in the dining room or on the outdoor sun terrace, swim in their own pool or roll about on a sun lounger, to arrange an afternoon siesta in a spacious bedroom, or just relax on the soft white cushions, inhaling the salty air.