Under construction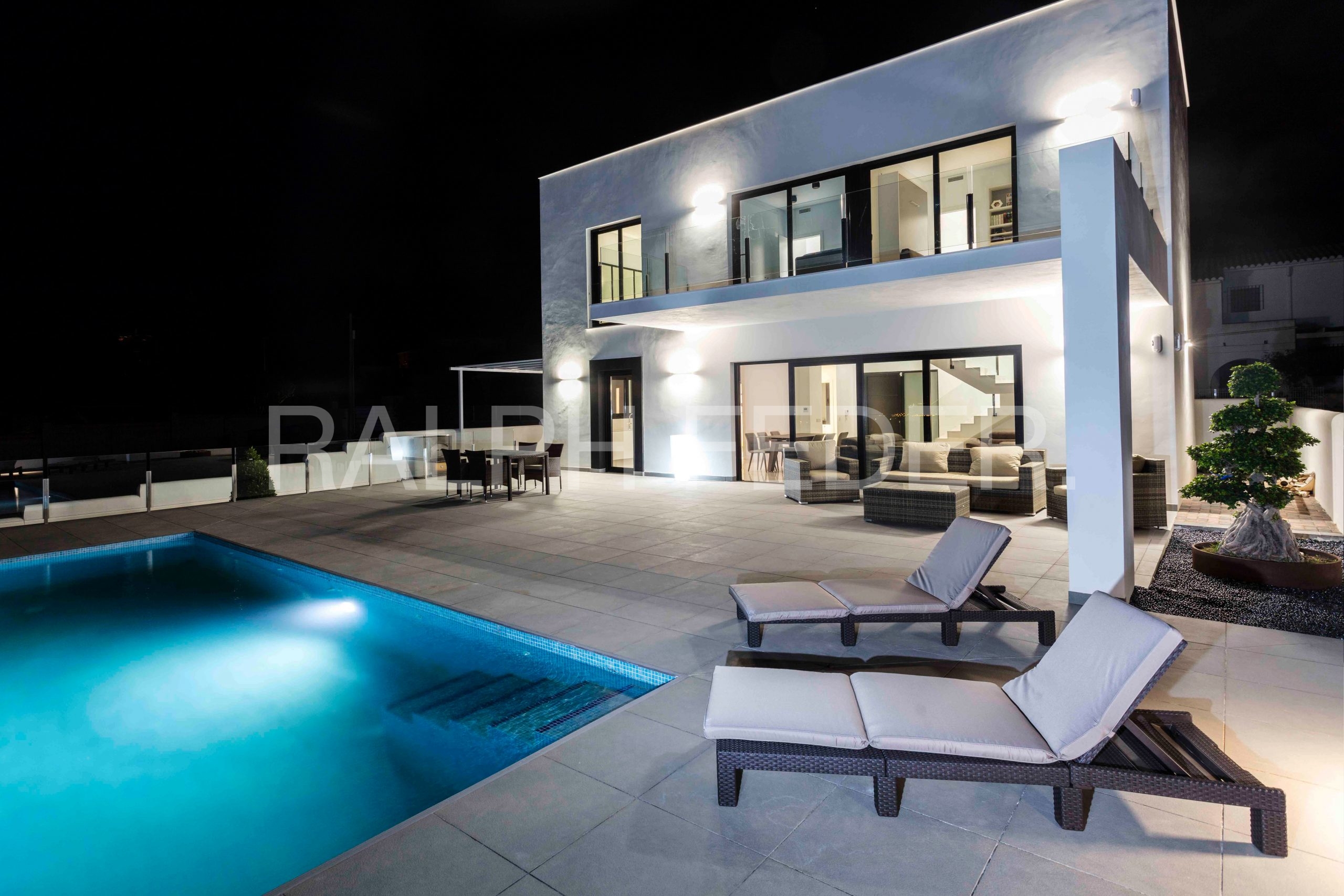 A stunning unique residential complex of new villas situated in one of the best areas of Dénia el Montgó, with beautiful views of the impressive Denia castle.
Lovely spacious plots of from 390 m2 to 580 m2.
The villas are 170 m2 to 200 m2. Three to four bedrooms as well as three bathrooms. A gorgeous terrace 60 m2 which is a wonderful place to maximize the experience you have been dreaming of.
Life in Spain is lived outside because of the incredible amount of days of sunshine we have here. Of course the centre piece of any luxury home is your very own private swimming pool.
There is plenty of parking space for two cars.
The Villas are incredibly modern and designed for all your needs inside.
You have a opportunity to customize the house of your dreams.