Under construction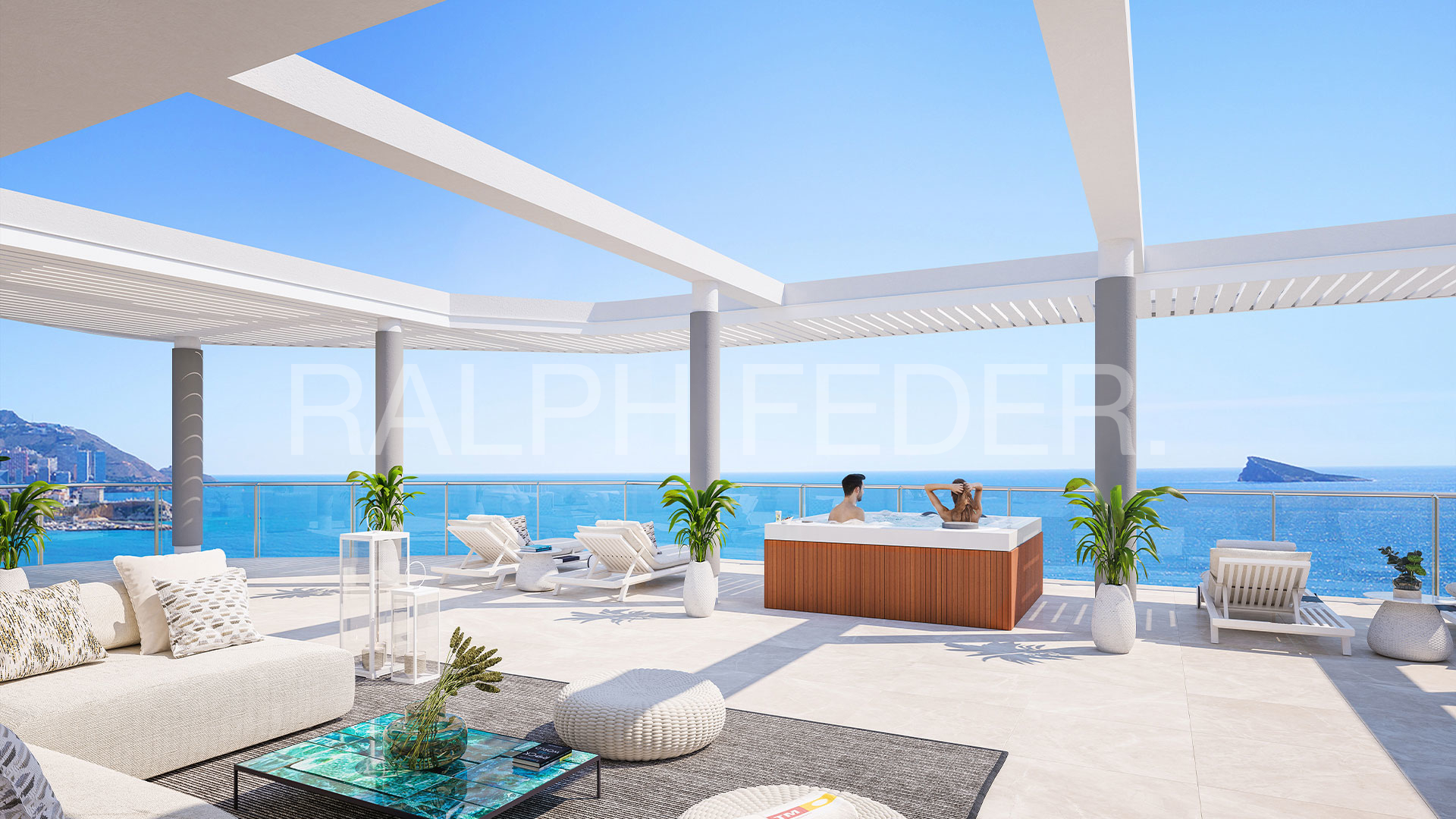 This penthouse in Benidorm has two levels (floor + solarium).
The first level of 138 m2 has a large open area with living, dining and kitchen, also 3 bedrooms, 2 bathrooms and 32 m2 terrace.
In the 134 m2 solarium you can enjoy impressive views of the sea.
A residential with a total of 280 properties with 2, 3 and 4 bedrooms. Its unbeatable location and the height of the properties make it possible to enjoy magnificent views of the sea. Waking up every morning to stunning views and feeling as if you were floating on the sea.
In addition, it has more than 12,000 square meters of common areas, distributed at different heights, ensuring views of the sea from all angles.
There is a heated pool, an adult pool, a children's pool with a play area, a panoramic gym, jacuzzis, chill-out area integrated into the pool, Kids Clubroom, video game room and different sports courts.
A unique residential estate designed to enjoy life in the Mediterranean without limits.