Project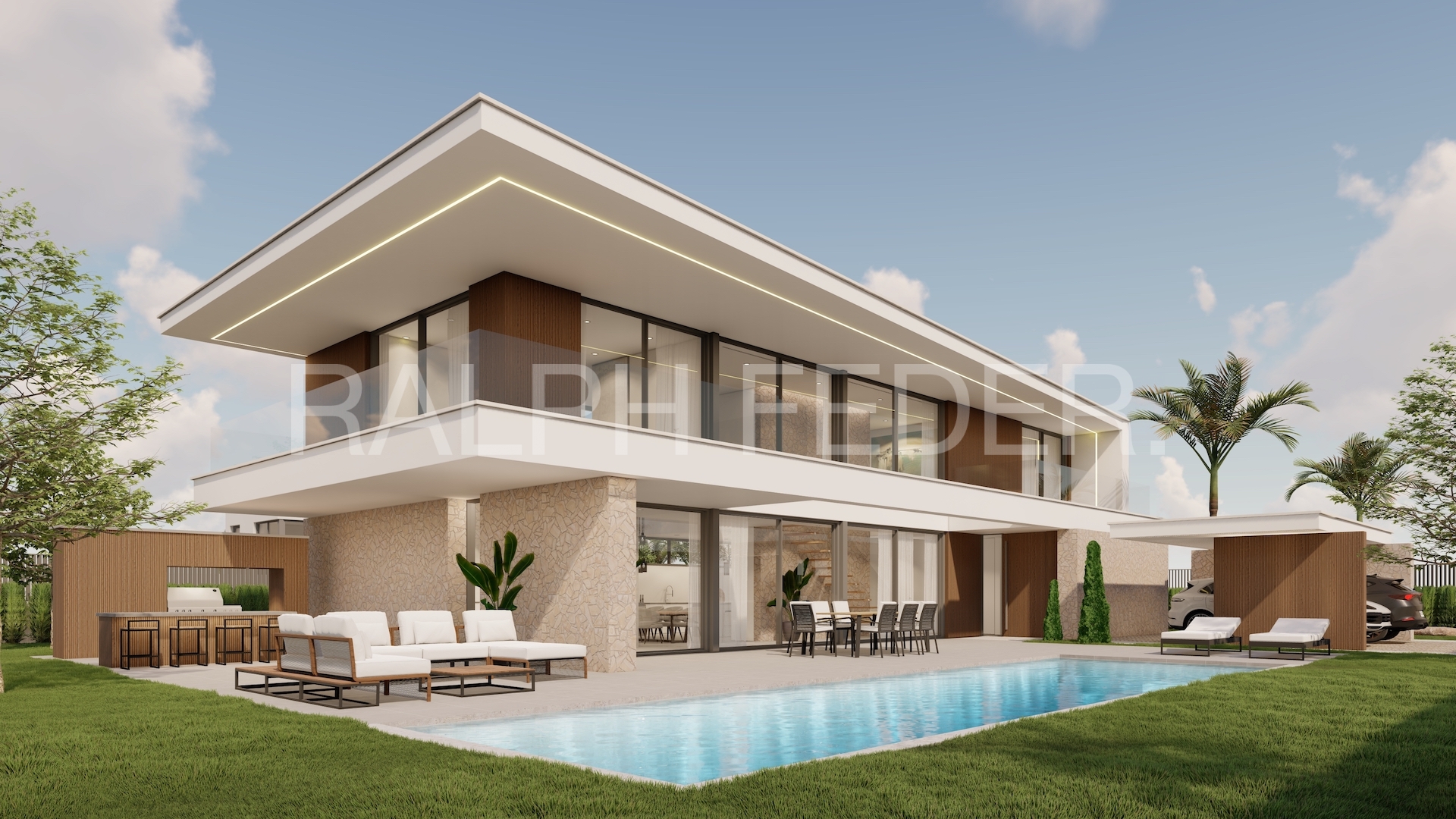 Elevate Your Lifestyle: Luxurious Villa in Cabo Roig with Ralph Feder
Indulge in the pinnacle of luxury living with this exceptional villa nestled in the heart of Cabo Roig. Presented by Ralph Feder, this residence boasts four exquisitely designed bedrooms, five lavish bathrooms, a sparkling pool, a solarium, a laundry area, and a sprawling open concept living space, redefining the essence of opulence.
Crafted to Perfection: Meticulously crafted with the latest trends and top-quality materials, every detail of this mansion is an embodiment of elegance and style. From the moment you step inside, you're greeted by a harmonious fusion of modern design and timeless sophistication.
Open-Concept Elegance: At the heart of Elite lies a sprawling open-concept living space spanning 94 square meters. Embracing the latest trends in interior design, it showcases an airy and fluid layout. High ceilings, expansive windows, and skylights fill the space with natural light, creating an inviting ambiance that's perfect for both relaxation and entertainment.
Luxurious Comfort: The four bedrooms in this stunning villa epitomize comfort and tranquility. Each room boasts spaciousness with large windows that invite the outdoors in. The harmonious blend of neutral tones and vibrant accents creates an inviting atmosphere, promoting restful nights and rejuvenating mornings.
Spa-Like Retreat: The five bathrooms in this mansion offer a sanctuary of relaxation. Featuring sleek marble countertops, designer fixtures, and modern fittings, they provide a spa-like experience that enhances the ambiance and offers a haven for rejuvenation and self-care.
Outdoor Oasis: A 27-square-meter pool graces the outdoor area, serving as a focal point for leisure and entertainment. Surrounding the pool, a meticulously landscaped oasis creates a serene environment. An enormous barbecue area and elegant seating areas invite gatherings and relaxation, ensuring unforgettable moments in the embrace of nature.
Unveiling Cabo Roig: Cabo Roig, the jewel of the Costa Blanca, welcomes you to its pristine beaches and crystal-clear waters. With its marina and a wide range of leisure and entertainment options, this area captivates with its charm. Numerous restaurants, bars, shops, and high-quality golf courses await your discovery, all while basking in the warm and sunny climate that defines this idyllic location.
Embrace the epitome of luxury living with Ralph Feder as your guide in Cabo Roig. This villa is more than a residence; it's an experience that harmoniously blends elegance, comfort, and the allure of the Costa Blanca. Your dream of refined living starts here.