Project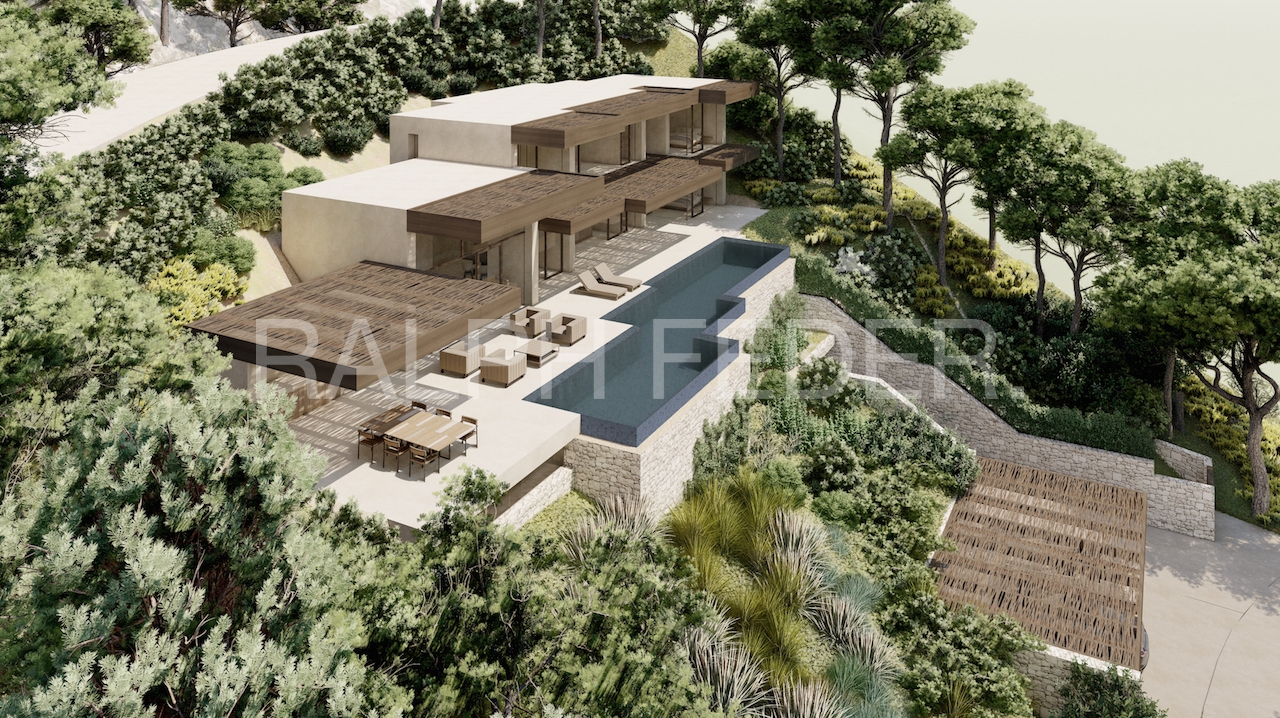 EMBRACE MODERN LUXURY WITH A NEW DESIGNER VILLA ON BENISSA COAST: PANORAMIC SEA VIEWS AND ELEGANT DESIGN AWAIT YOU
Introduction: Discover Modern Elegance in Benissa Coast
Welcome to a piece of modern paradise. This newly-designed villa in the stunning Benissa Coast offers four levels of luxury, all connected by an interior staircase and elevator. Boasting panoramic sea views and unique architecture, this villa sets a new standard in coastal living.
Basement Floor: Spacious Garage and Easy Access
At the basement level:
Garage: A large, accessible garage, easily accessed from the street.
Access Hall: Leading to an interior staircase and elevator that connect all four floors.
Lower Ground Floor: Versatility and Natural Light
The lower ground floor is an exceptional space:
Multi-Purpose Area: Over 200 m² of versatile space with window openings to bring in natural light. Perfect for a game room, gym, or home theater.
Ground Floor: Living Space and Comfort
The main living area is found on the ground floor:
Bedroom: Complete with an en-suite bathroom for guests or family.
Living/Dining Room: A spacious, open-plan area for relaxation and dining.
Fully Equipped Kitchen: Modern and functional with quality electrical appliances.
Extra Ceiling Height: Allows the Mediterranean light to flood the home.
Guest Toilet: Conveniently located.
First Floor: Privacy and Sophistication
Retreat to the first floor:
Two Full-Sized Bedrooms: Both with en-suite bathrooms for maximum privacy.
Studio: Ideal for a home office or creative space.
Outdoor Spaces: Mediterranean Lifestyle
The outdoor space complements the villa:
Spacious Terraces: Protected with porches to enjoy the full Mediterranean lifestyle.
Conclusion: Your Dream Home Awaits in Benissa Coast
If you're looking for luxury, design, and panoramic sea views, this villa in Benissa Coast is your answer. With its thoughtfully designed spaces and stunning aesthetics, it's more than a home; it's a lifestyle statement. Contact us today to explore this extraordinary opportunity.