Key Ready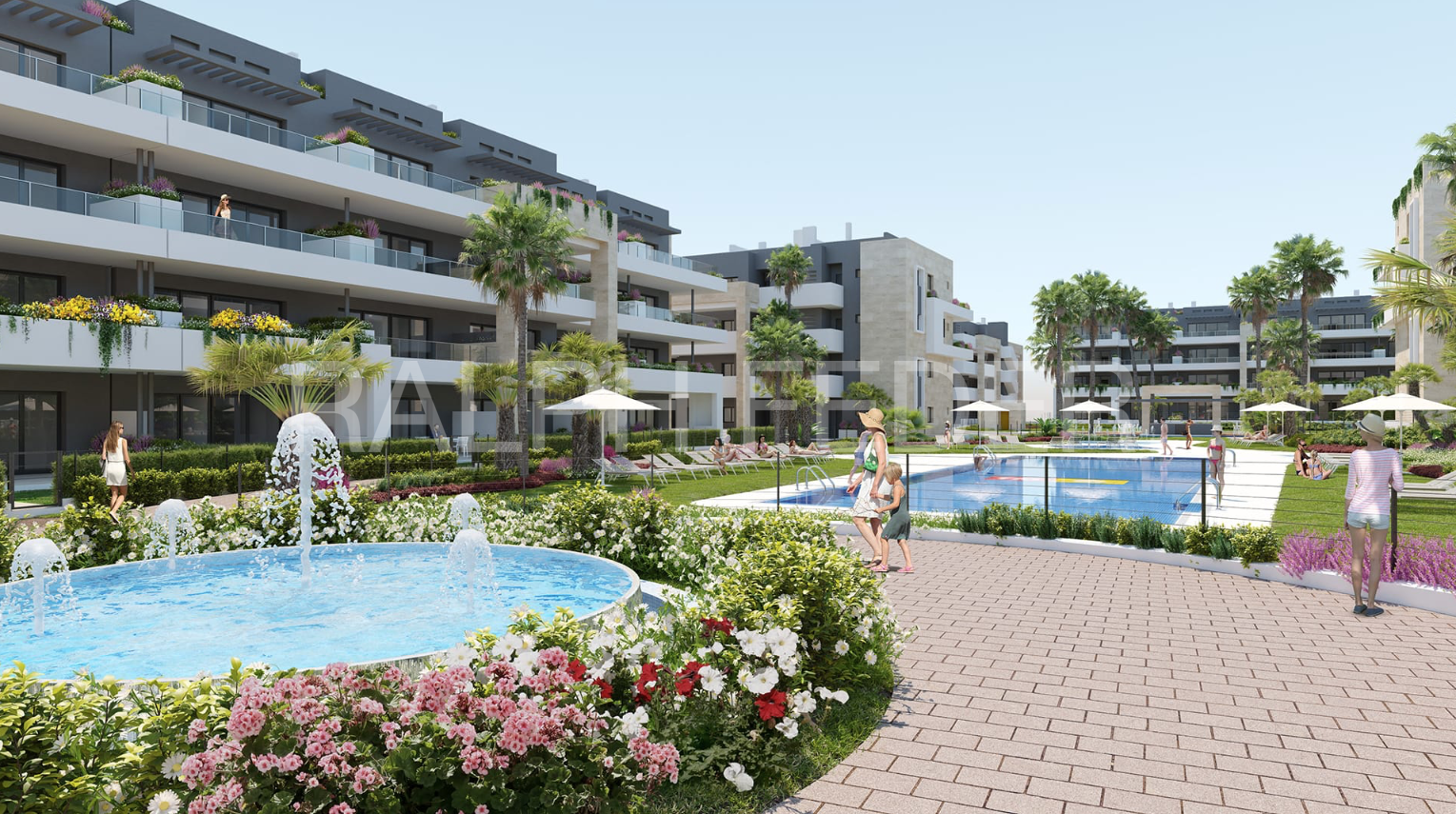 A seaside residential development including large parks, pedestrian pathways and cycle lanes.
In a strategic location near the beach and local shopping centres, and with a connection to the AP-7 motorway, this residential offers seaside living for peaceful enjoyment of the sunshine and a unique environment in an idyllic residential development characterised by open spaces, nature and architectural harmony for a sustainable and healthy lifestyle. Just like a typical central European village, this residential development offers large parks, pedestrian pathways and cycle lanes.

The development has been designed to include spacious and vibrant green areas. Building façades with plant beds, large plant pots and stone porticos complete a landscape design rich with autochthonous flora.
Heated and unheated outdoor swimming pools for both adults and children, jacuzzis, parks and a children's water park, lakes and decorative fountains, a chill-out lounge area with a dry bar and a wet bar integrated into the pool, a pergola with terrace, a gym with a glazed façade offering panoramic views of the lake, an exercise room and a Finnish sauna.