Under construction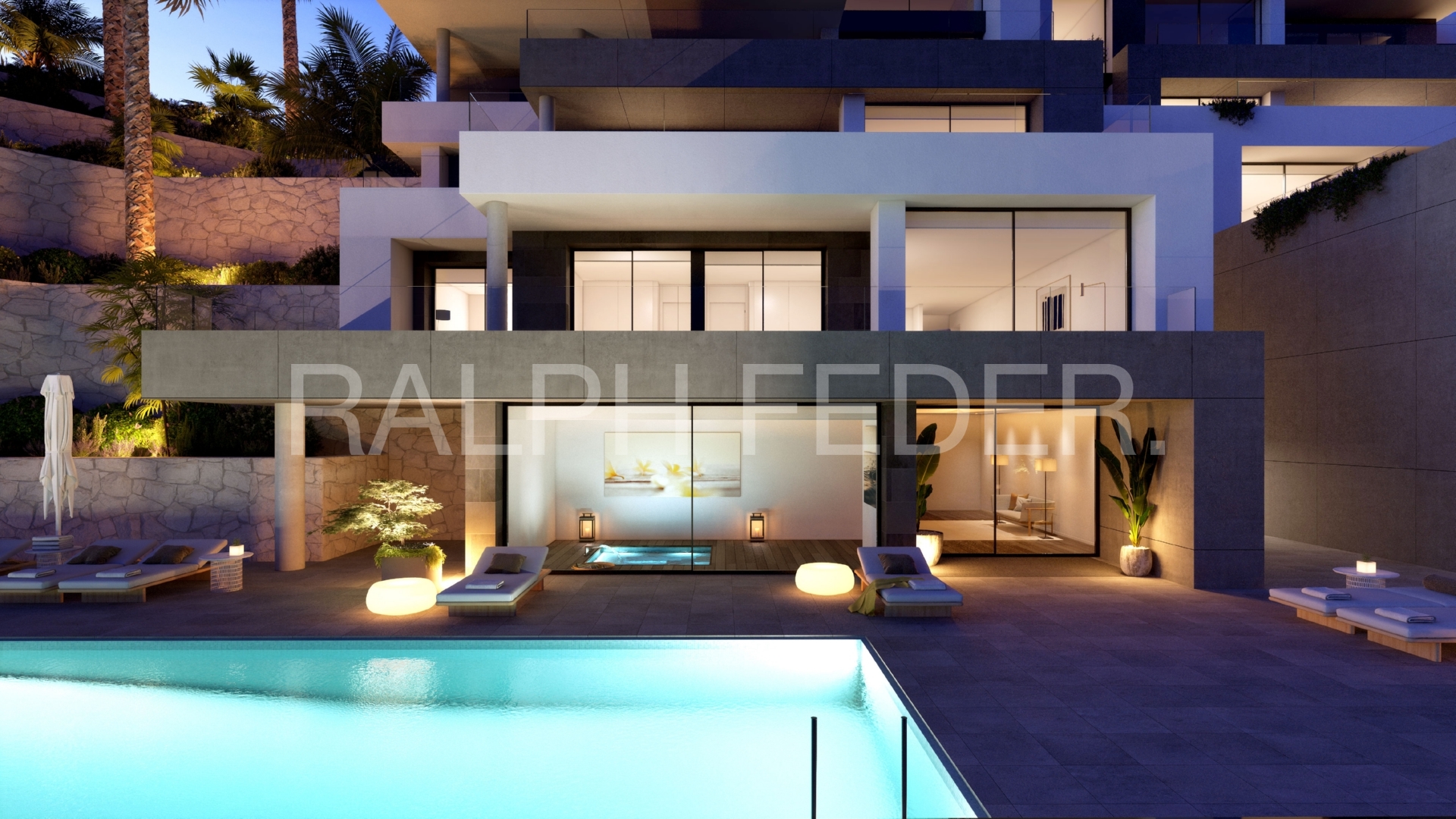 ---
Limited Release: Show Apartment Penthouse of Block A, First Phase
Within the tranquil setting of Golf Suites La Sella, an unparalleled opportunity beckons for luxury enthusiasts. With limited apartments left, we are proud to introduce our crowning jewel – the fully furnished and impeccably decorated show apartment penthouse of Block A. Experience elegance at every turn in this haven of refined living.
Key Highlights:
Price: 💸 €630,000
Luxury Defined: 🛌🏼 Masterfully finished and adorned with bespoke furnishings.
Delivery: 📅 Awaiting its proud owners in March 2024.
Location Par Excellence: 📍 Nestled within the prestigious Golf Suites La Sella.
Property Insights:
Spectacular Vistas: Witness a seamless amalgamation of nature's beauty and lavish opulence in panoramic views.
Design Essence: Featuring 3 bedrooms, this penthouse epitomizes a blend of functionality and luxury. Every nook and cranny radiates precision and grandeur.
Modern Amenities: Equipped with:
High-efficiency underfloor heating.
Cutting-edge air conditioning.
Elite electric appliances and much more.
Community Splendour: Delight in amenities like crystal-clear outdoor pools, state-of-the-art wellness centers, and verdant gardens.
Security First: Enjoy peace of mind with 24/7 surveillance ensuring your safety.
Leisure & Lifestyle: Golf enthusiasts rejoice with a 27-hole course and with Marriott La Sella's five-star amenities at your doorstep, leisure is redefined.
Final Note:
This penthouse is not just a property; it's a statement of regal living. A rare gem in Golf Suites La Sella, your chance to claim it is now. Dive into luxury, revel in elegance, and make it yours.
---