Under construction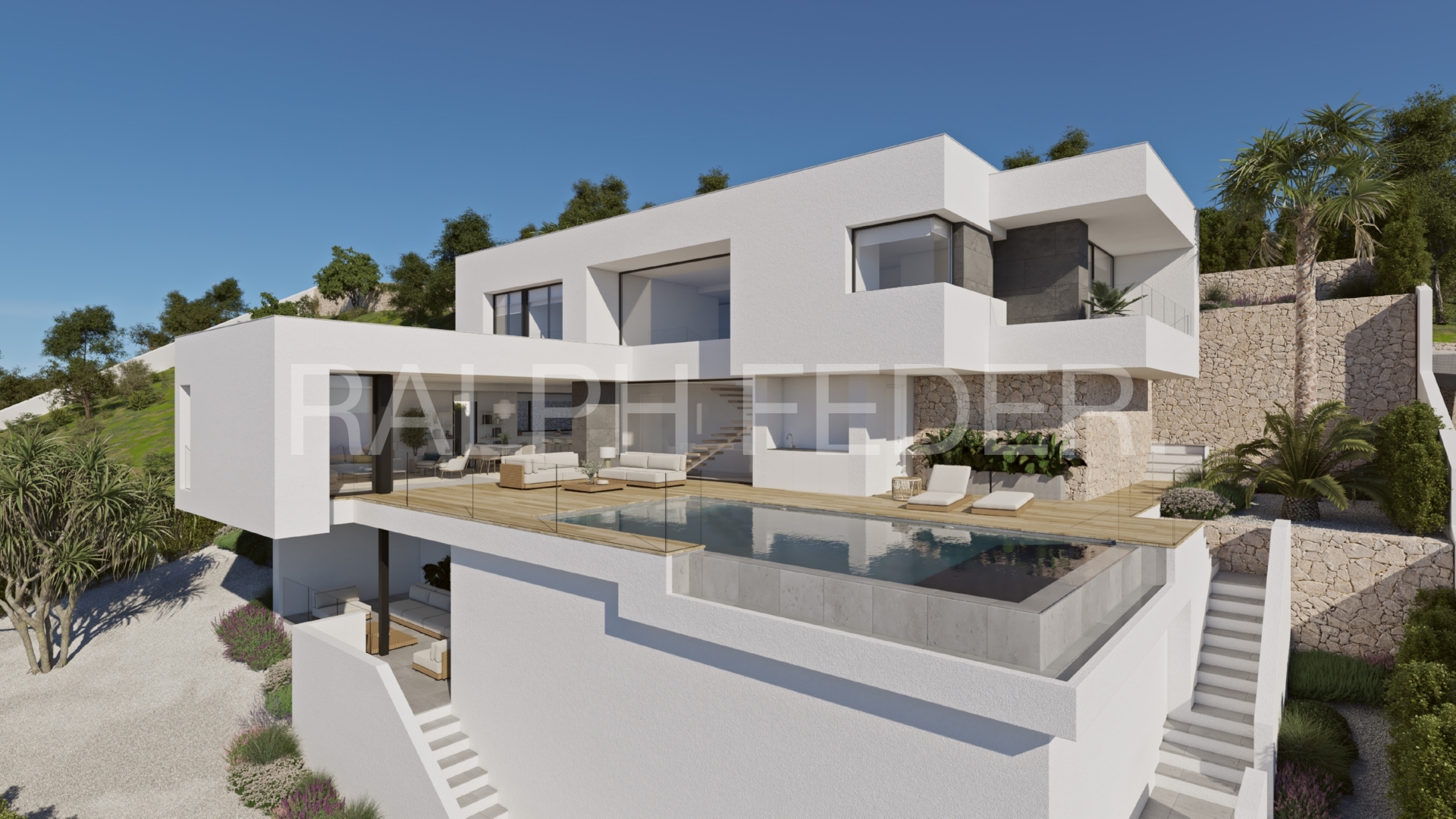 Warmth, simplicity and integration is the best way to describe this modern villa. A villa of modern architecture, located on the residential area Jazmines, on Cumbre del Sol.
The Jasmine area consists of a group of unique modern villas, wonderfully adapted to the characteristics of the environment and of the land, which make the most of the spatial fluidity with natural light and views as the perfect partners.
A serene and welcoming beauty, which combines the natural stonework with ceramic cladding, white façades, and the blue from the sea.
The inside distribution of this modern villa invites you to enjoy every aspect of the home, from a family and intimate point of view to a more open and social one.
Laid out on three levels making the views even more unique.
The top floor is where the three bedrooms of the house are. On the middle floor is where you would spend your day time, an open plan area where the kitchen, living-room and dining-room are located, separated only by the furniture. This area opens on to the terrace and pool area through sliding glass doors, bringing the two areas together.
On the bottom floor we can find a large porch, a unique chill out area to enjoy the amazing views of this property in complete privacy.
A modern villa with an ideal distribution, superior qualities, thought up and designed to live the Mediterranean life.