Key Ready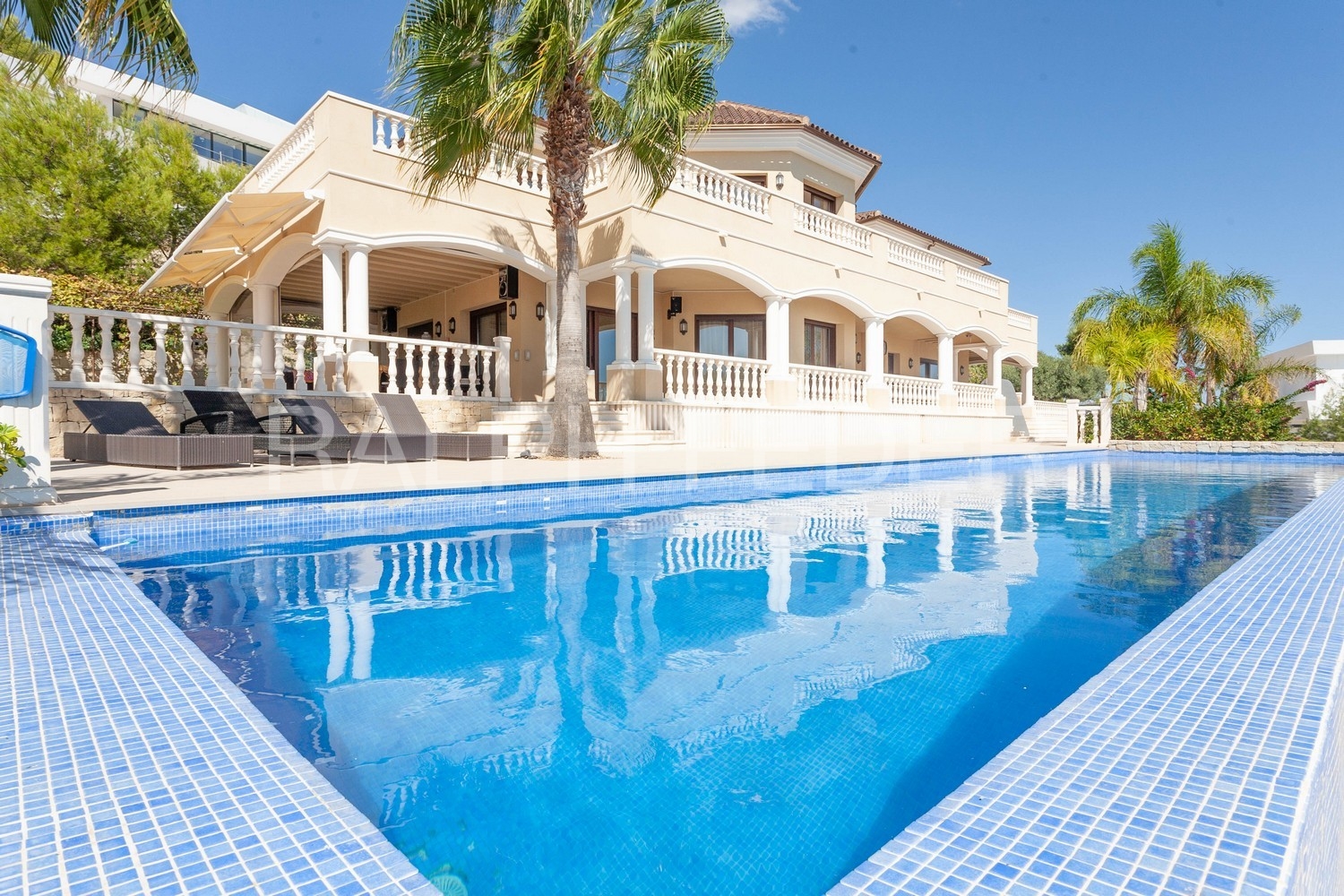 An elegant Mediterranean style villa which was built in 2014 in a magnificent place called Raco de Galeno.
The Incredible views of this villa and almost infinite green zones can enchant anyone, and the Mediterranean style of the villa astonishingly complements nature, making this house truly unique.
The plot area is 1850 sqm, 670 sqm of which is the area of the villa itself.
This elegant villa has 3 floors.
The first floor has a kitchen, made in classic style from natural wood. There is also a wide dining room, which makes a common space with the living room. In the middle of the living room there is a modern fireplace trimmed in natural stone.
A special illumination in the villa is achieved by the split-level – a huge panoramic window with sea views, placed over stairs.
On the second floor there are 4 bedrooms, each of which is equipped with a bathroom. One of the special features of the rooms is a single balcony that surrounds the house and connects every room on this floor.
The ground floor has the biggest area of all the floors and there are the gym, wardrobe, laundry, sauna, jacuzzi, a guest room with a bathroom and a home cinema.
From the ground floor you can get to a garage, containing up to 4 cars and a boiler room.
On the roof, there are solar panels and a server room. All floors are connected by stairs made out of natural wood, and a lift, and all the rooms dispose of an underfloor heating system.
The mediterranean style villa has a «Infinity» swimming pool with an area of 80 square meters, which is made to be a visual continuation of the sea; a garden with lots of exotic trees and vineyard; an outdoor Barbecue zone and kitchen; and an outer parking, where you can place up to 5 cars in a cozy place under the palms.