Under construction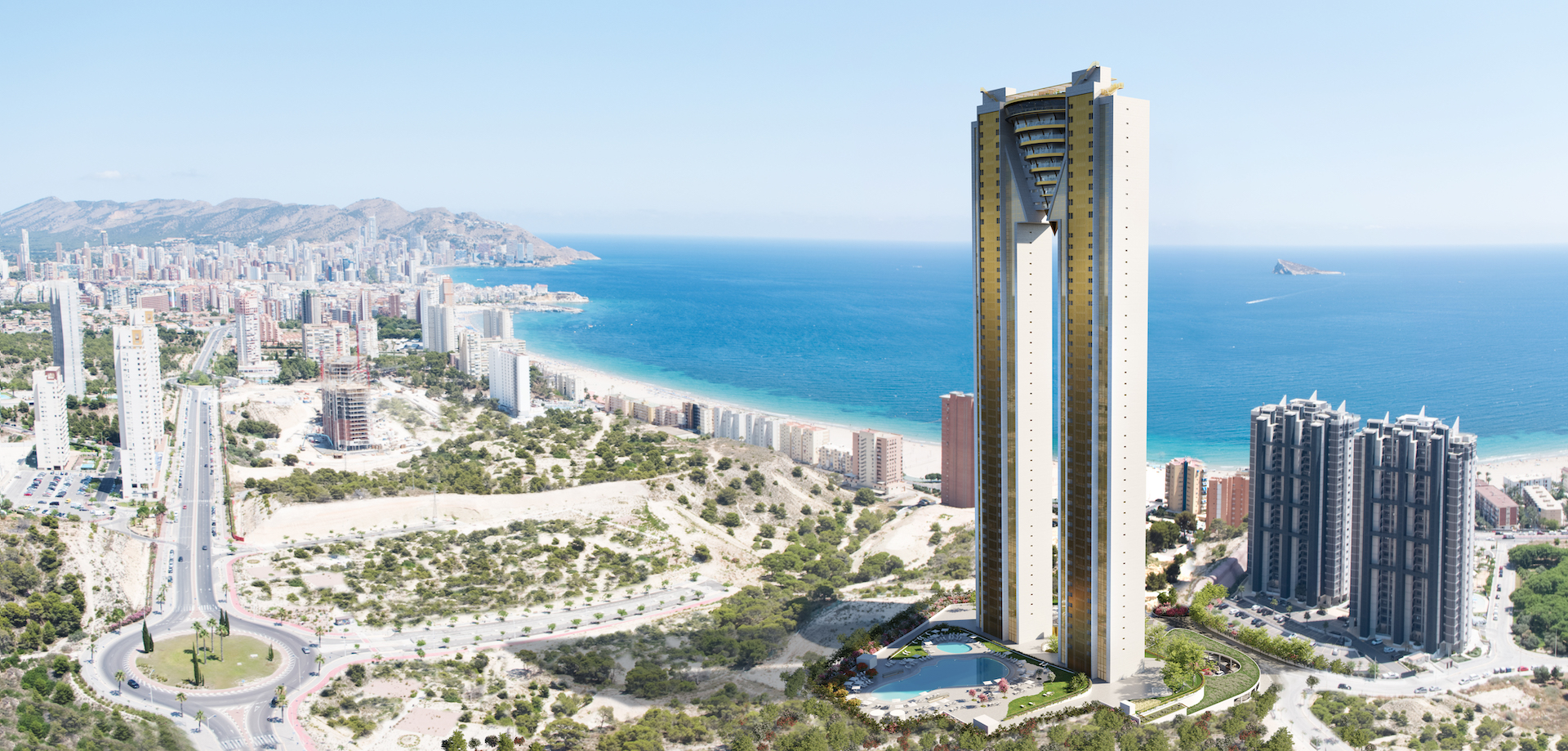 Intempo Residential Sky Resort is part of Benidorm's recent urban Mediterranean renaissance and is emerging as an integral and unmistakable landmark of its landscape and growing skyline amongst the pristine blue flag beaches of the Playa de Poniente.
Intempo Residential Sky Resort's iconic design, ideal location off the Mediterranean Coast and its wide array of lifestyle services make it a unique opportunity to invest.
Strengthening this investment opportunity are the sound commercial considerations. Benidorm's real estate market has an upward forecasted valuation that is further supported by a lucrative tourist and rental market. Spain also has an investor friendly legal framework, which adds peace of mind to any buyer.
Being an owner at Intempo Residential Sky Resort means more than having a key to your apartment with stunning views over Benidorm; it means having the privilege to a wide array of lifestyle amenities and services, that will keep astonishing you as you reach the top floor of this majestic Art-deco building.
The Mediterranean life is a style all its own. Intempo Residential Sky Resort allows you to begin every morning enjoying stunning views of the sea while having your breakfast within the comforts of your uniquely designed private terrace balcony.
And if life couldn't get any better, the rest of the day offers you many more choices. You can bask under the sun along one of the three swimming pools, pamper yourself to a treatment in the Sky Spa, work out on the top floor gym or relax in the rooftop jacuzzi while enjoying the sunset and the panoramic views of the Mediterranean.
End your day ordering-in dinner with the support of the buildings universal Wifi or call up the private concierge to book you a table at one of the many restaurants by the beach. In Intempo Residential Sky Resort you create your own experience. Each day is unlike the other.