Under construction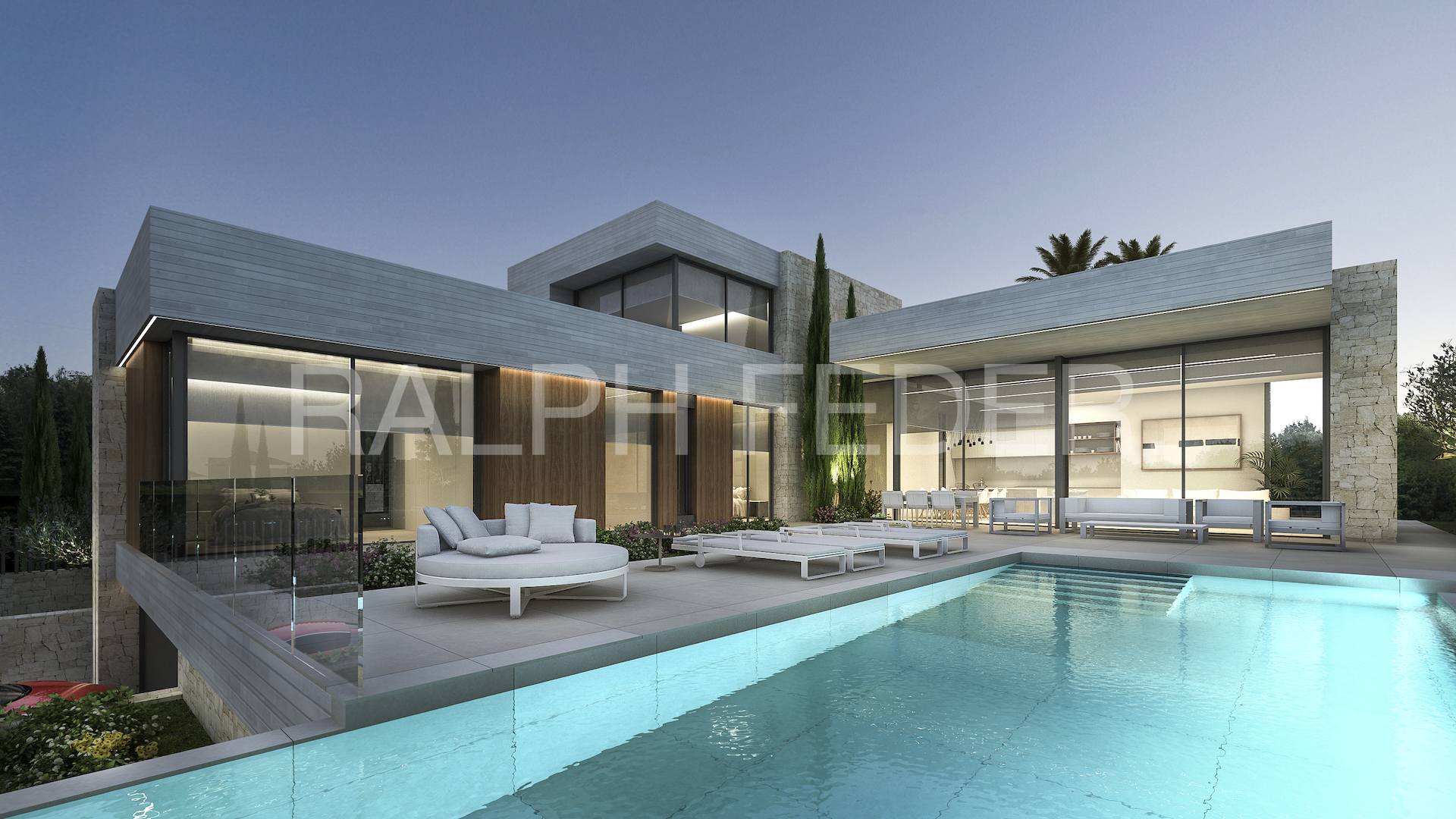 BREATHTAKING LUXURY VILLA IN MORAIRA: A GEM AMIDST SEA VIEWS AND FORESTED MOUNTAINS
Introduction:
Discover a world of opulence in this luxury villa, splendidly poised across 3 floors, featuring 4 bedrooms and 4 bathrooms. With awe-inspiring views of the sea and Moraira's forested mountains, this property embodies architectural freshness and elegance.
Stunning Amenities and Outdoor Spaces:
This exquisite villa offers an underground parking facility, a lavish outdoor pool, and over a hundred meters of magnificent sun terraces, perfectly designed to embrace the serene surroundings.
Location – Moraira, The Pearl of Costa Blanca North:
Nestled in Moraira, the renowned pearl of Costa Blanca North, residents can indulge in magnificent beaches, explore the beautiful nature, and savor an incredibly diverse range of gastronomic delights. With a population of only a few thousand, Moraira sets the benchmark for tranquility and contentment.
Lifestyle and Environment:
Fresh air, crystal clear Mediterranean waters, and over 300 sun-kissed days a year make Moraira the unrivaled choice for living and vacationing in the region. It's a haven for respectable individuals seeking a serene and joyful abode.
Exclusive Urbanization Project:
This property is part of an exclusive urbanization project for 5 luxury villas with mesmerizing sea views, located in one of Moraira's most prestigious and tranquil areas. All houses will be crafted in a uniform stylistic design, allowing each owner to relish the best views of the sea and mountains. Starting from €1.450.000, this project is a testament to grandeur and sophistication.
Conclusion:
Embrace the luxury of living amidst the pristine landscapes of Moraira with this breathtaking villa. It's not just a property; it's a lifestyle, promising a harmonious blend of comfort, elegance, and natural beauty. Explore this masterpiece today and make the Costa Blanca North's gem your next home.