Under construction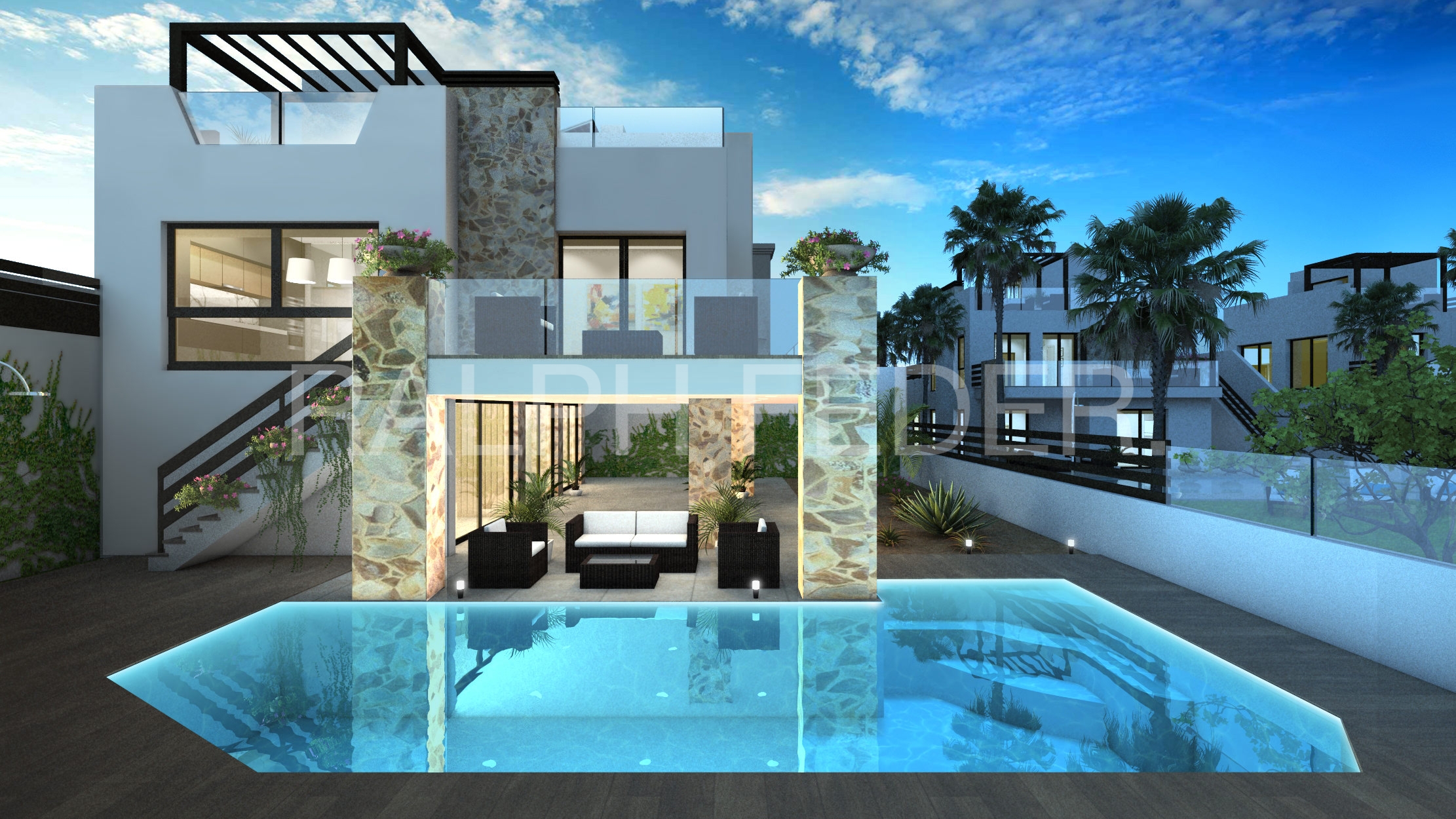 ELEVATE YOUR LIFESTYLE: FIRST-LINE VILLA ON LA MARQUESA GOLF COURSE BY RALPH FEDER
Elevate Your Lifestyle: First-Line Villa on La Marquesa Golf Course by Ralph Feder
Indulge in the epitome of luxury living with this exceptional villa situated on the first line of La Marquesa Golf course in Ciudad Quesada. Presented by Ralph Feder, this villa sets a new standard of elegance and comfort, where every detail has been meticulously crafted to offer you an unparalleled living experience.
Elevator Convenience: Enjoy effortless movement across all floors of the villa with the convenience of a private elevator. This thoughtful addition enhances accessibility and ensures that every level of the villa is easily accessible.
Spacious Layout: Boasting a carefully curated layout, the villa comprises 3 bedrooms, including 2 stunning suites, and 3 bathrooms. The living room is designed to be both spacious and comfortable, providing the perfect setting for relaxation and entertainment. The well-appointed kitchen adds a touch of sophistication to your culinary endeavors.
Panoramic Golf Course Views: Immerse yourself in the stunning vistas of the La Marquesa Golf course from the villa's terraces. Whether you're starting your day with a cup of coffee or winding down with a glass of wine, the captivating views will be your constant companion.
Luxury Beyond Measure: This villa offers more than just a home; it's a haven of luxury. Indulge in the pleasures of golf, a sports area, and even a sauna. The private pool invites you to enjoy refreshing dips and bask in the warm Mediterranean sun.
Eco-Efficient Elegance: With an ENERGY A qualification, this villa embodies a commitment to eco-conscious living. Ralph Feder's vision embraces bio-construction, creating 21st-century eco-efficient villas that harmonize with the environment while providing the utmost in comfort and style.
Exquisite Design: Spanning across 424.00 m² of plot area, with 302.79 m² of useful space and 122 m² of built meters, this villa showcases exquisite design that seamlessly blends functionality and aesthetics. Every corner reflects Ralph Feder's dedication to creating spaces that inspire and elevate.
La Marquesa Golf Excellence: Situated on the renowned La Marquesa Golf course, this villa is enveloped in tradition, quality, and experience. With 18 holes and a special 17th hole reminiscent of Sawgrass, La Marquesa Golf promises a unique and memorable golfing experience for enthusiasts.
Elevate your lifestyle with Ralph Feder and embrace a new standard of luxury living on the greens of La Marquesa Golf course. Your journey towards refined living begins here.