Project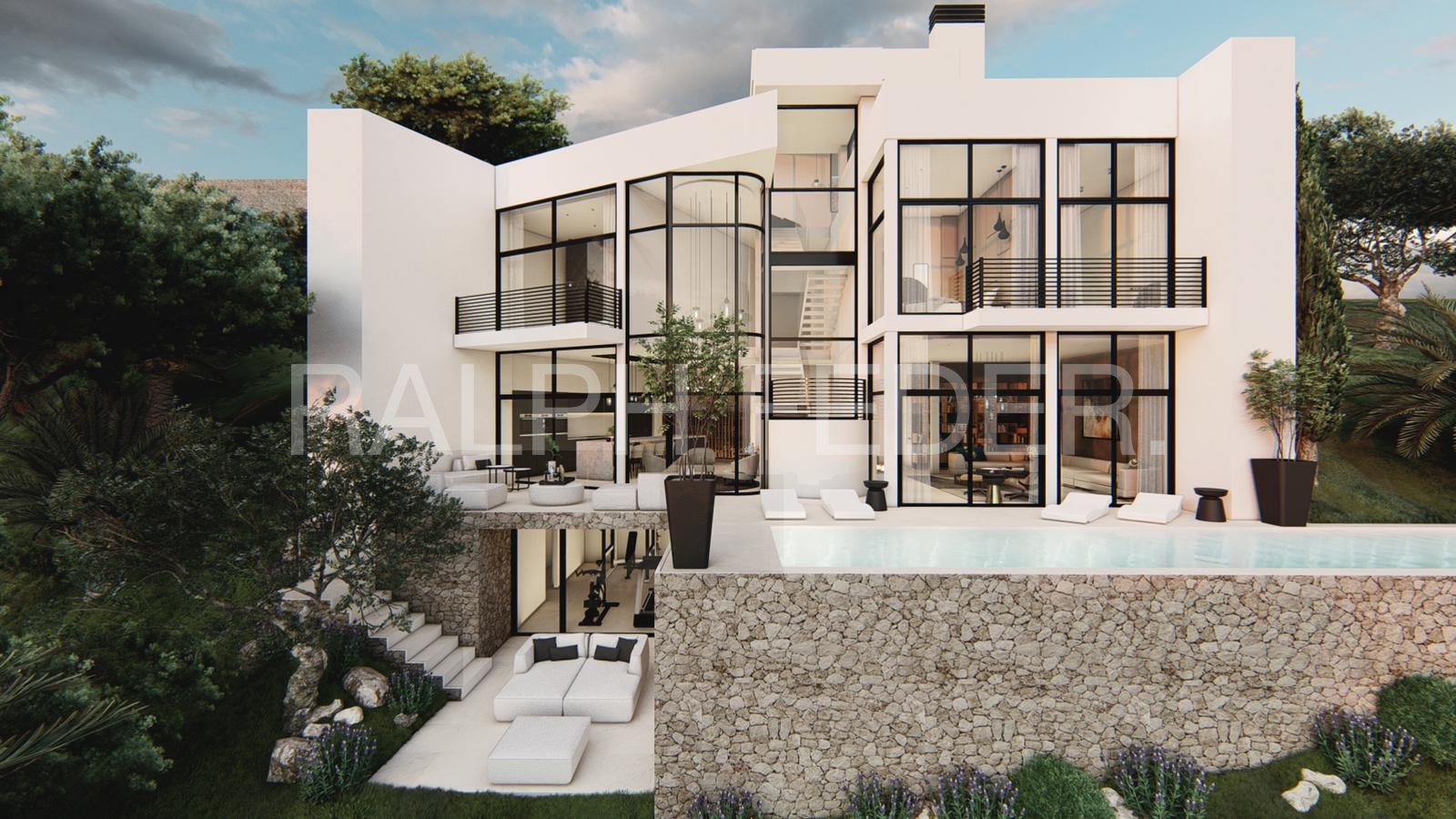 This luxury south facing villa sounds like an amazing property, with stunning sea views, modern design, and a high level of luxury and privacy. The outside landscaping with natural stone walls and floor-to-ceiling windows that let in the brightness and light of the Mediterranean all contribute to the villa's charm.
The entrance to the property is through a driveway that leads to a parking area for 2 cars and a carport. The main entrance opens onto an entrance hall with a central stairwell and an elevator, both of which offer spectacular views of the bay. On the next floor, there are 2 bedrooms with en-suite facilities, generous wardrobe space, and feature iron balconies that blend into the black framed glazing and interior finishes. There is also a large master suite with breathtaking views, a balcony, full bathroom, and dressing area, all with high ceilings. The floor also has an open gallery that adds to the sense of space and brightness.
The main floor has a spacious living room with access to the terrace and pool, a guest cloakroom, and an office area. The kitchen and dining area have a sight line into the lounge and the open void above, with a central island and fully integrated appliances. The basement level will have a studio apartment or games room with floor-to-ceiling windows opening onto the lower terrace.
Some other features of the villa include a domotica system, underfloor heating throughout, LED concealed lighting, high-end appliances, and a first-class finish in the kitchens and bathrooms. The villa also has a high energy efficiency rating.
Overall, this luxury south facing villa seems like an incredible property that offers a high level of luxury, privacy, and stunning views.
License in place!