Under construction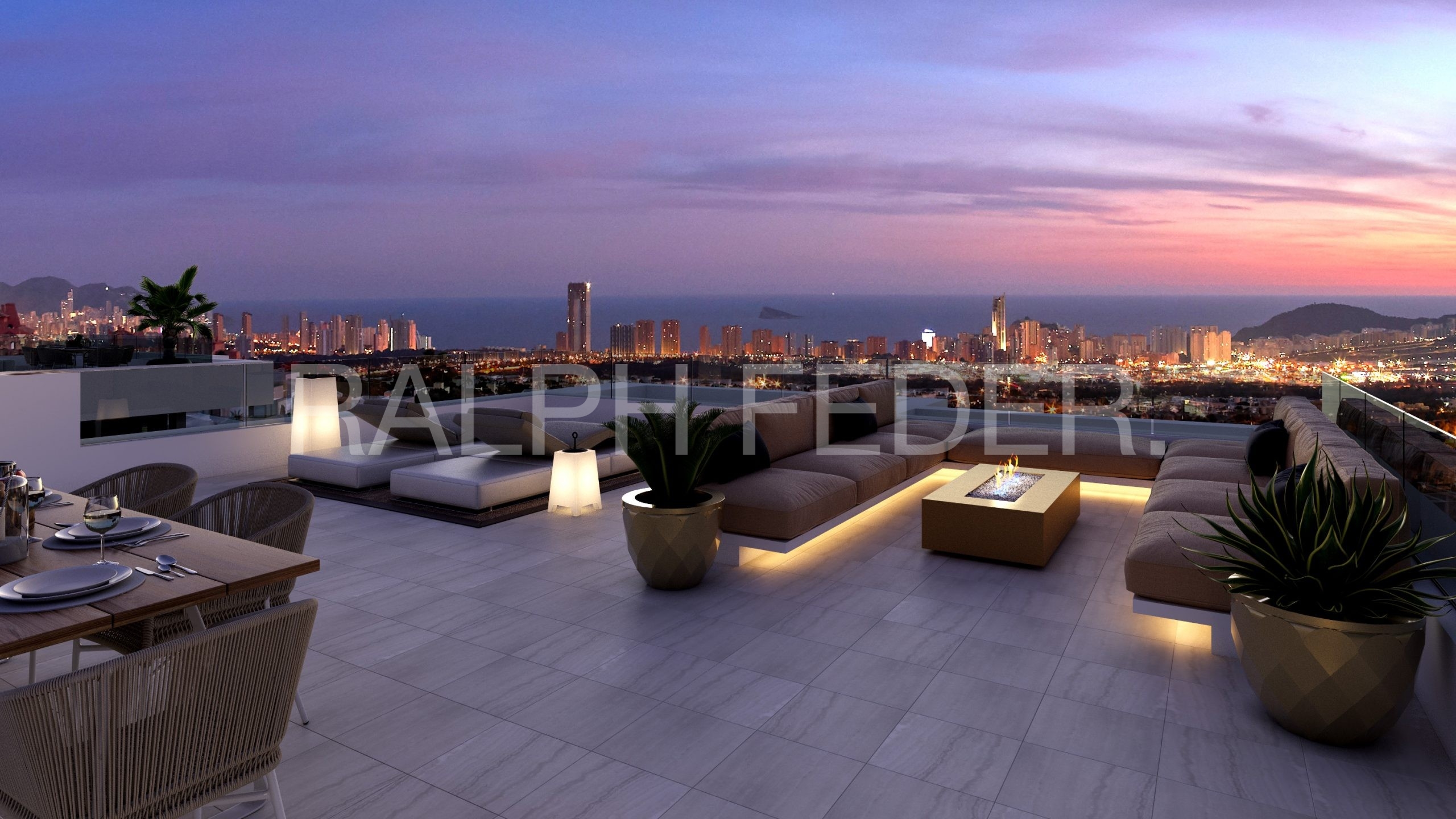 Luxury villa with 3 bedrooms, 3 bathrooms, 1 toilet, 82 m2 basement, lift, large pool, garden and solarium with spectacular sea view and skyline of Benidorm.
The ground floor is designed for daytime use, with large glazed openings favouring visual and physical communication with the stunning garden.
All this allows visitors to experience a sense of bringing the outside in.
The upper floor contain the bedrooms and bathrooms and offer smaller spaces designed for total rest and relaxation at 'siesta' time and at night.
The layout is designed to make optimal use of the space and reflects an essential architectural approach that aims to give centre stage to the fantastic views of the bay and the gardens, from both the ground floor and the first floor and sun terrace.
Each plot has a beautifully-designed outside garden which is a true reflection of our commitment to environmental sustainability, combining maximum energy efficiency with easy maintenance.
The layout has been carefully designed to offer the highest levels of comfort and the greatest energy sustainability.