Under construction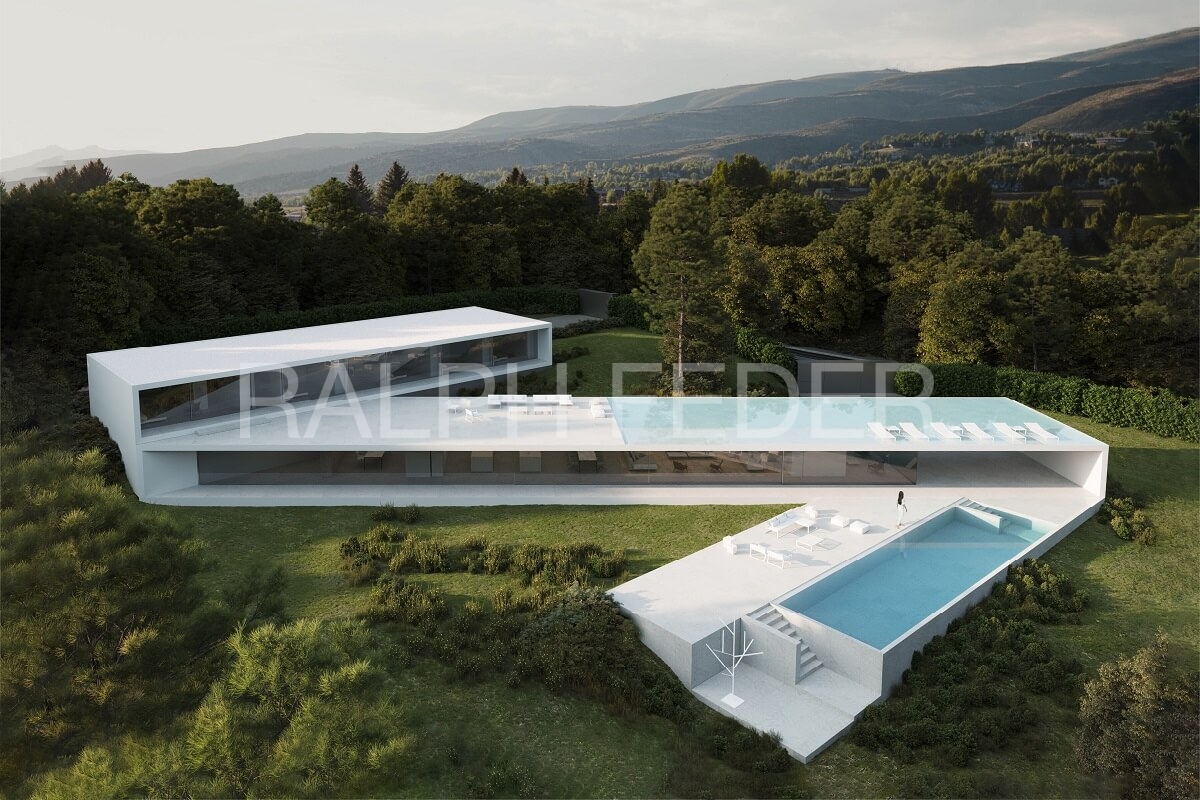 FRAN SILVESTRE ARQUITECTOS' MASTERPIECE AT REAL CLUB DE GOLF DE VALDERRAMA, SOTOGRANDE: AN ARCHITECTURAL SYMPHONY OF ELEGANCE AND EXCLUSIVITY
Fran Silvestre Arquitectos' Masterpiece at Real Club de Golf de Valderrama, Sotogrande: An Architectural Symphony of Elegance and Exclusivity
Overview:
Indulge in an unparalleled architectural experience with this remarkable villa at Real Club de Golf de Valderrama, crafted by the globally celebrated Fran Silvestre Arquitectos. Set within one of the world's top-ranked golfing paradises, this luxurious residence embodies sophistication, elegance, and a mastery of design that stands as a testament to architectural excellence.
Key Features:
Prime Golf Course Location:
Nestled within the esteemed Real Club de Golf de Valderrama, one of Europe's finest golf courses.
Located in the exclusive Altos de Valderrama, an area designated for high-end housing development.
Proximity to the luxurious and discreet Sotogrande, a destination renowned for its leisure and lifestyle.
Architectural Marvel:
Meticulously crafted by Fran Silvestre Arquitectos, known for their architectural brilliance and innovation.
A unique design language that creates a continuous flow, inviting exploration and discovery.
A clever play of diagonals and interweaving spaces, uniting exterior and interior experiences.
Luxurious Amenities:
Spanning 1,200 m² with 6 spacious rooms, including a service apartment.
Outdoor features include a stunning pool, reflecting pool, spa, multipurpose room, gym, and dual kitchens.
Accommodates parking for up to 5 cars.
Breathtaking Views and Outdoor Spaces:
Expansive 2,317 square meters of land, oriented to maximize views.
The upper floor's balcony offers panoramic vistas of the pool, outdoor spaces, and serene surroundings.
Harmonious blending of indoor and outdoor experiences, enhancing the overall grandeur of the villa.
A Symphony of Form and Function:
Thoughtful design and impeccable attention to detail, with a choice of materials that resonate with luxury.
A design that creates an illusion of detached pieces while maintaining a seamless connection between spaces.
An embodiment of architectural finesse that transcends conventional boundaries.
In Conclusion:
This exquisite villa at Real Club de Golf de Valderrama is more than a home; it's an artistic expression that resonates with those who seek the pinnacle of architectural elegance and luxury living. The mastery of Fran Silvestre Arquitectos' design, the exclusive location, and the blend of form and function create a living experience that is truly unique and unparalleled. This extraordinary property invites you to immerse yourself in the epitome of architectural sophistication, where every detail has been crafted to perfection. Experience a lifestyle that transcends the ordinary and discover a home where elegance reigns supreme.