Key Ready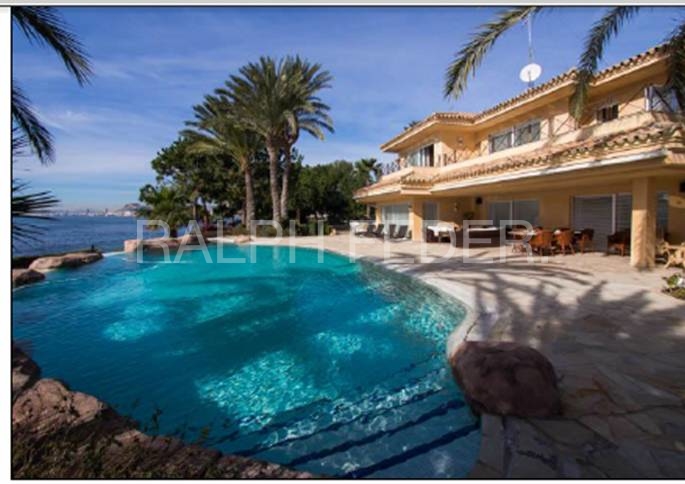 Luxurious, ample and exclusive villa by the sea, located in the prime of Alicante, Cabo Huertas, in a quiet and coveted area, with an unbelievable dreamlike view, surrounded almost completely by the Mediterranean Sea and with finishing and decoration of the finest quality.
The property has a spacious and beautiful garden area with palms trees and trees of other varieties, from which we can access the beach through a small private door, and furthermore enjoy a gorgeous infinity pool with a cascade of crystalline water which makes it unique, exclusive and genuine.
This spacious three-floor villa, all of which communicated among them with a spectacular staircase with an exquisite finishing and through an elevator, is completely paved with natural wood parquet, and in the basement floor, the pavement is made of a combination between parquet and german stone.
The property has 6 spacious bedrooms, one of them for the service and another for guests, 6 complete bathrooms, all of them en suite, a massage bathtub with a view to the sea in the master bedroom, a pretty guest toilet, a huge living and dining room of around 150 square meters with an exit to the terrace and the swimming pool, a storage room, wine cellar, kitchen and complete bathroom.
Furthermore, the property has several ample terraces with a lot of privacy for sunbathing and enjoying the beautiful and varied panoramic views.