Project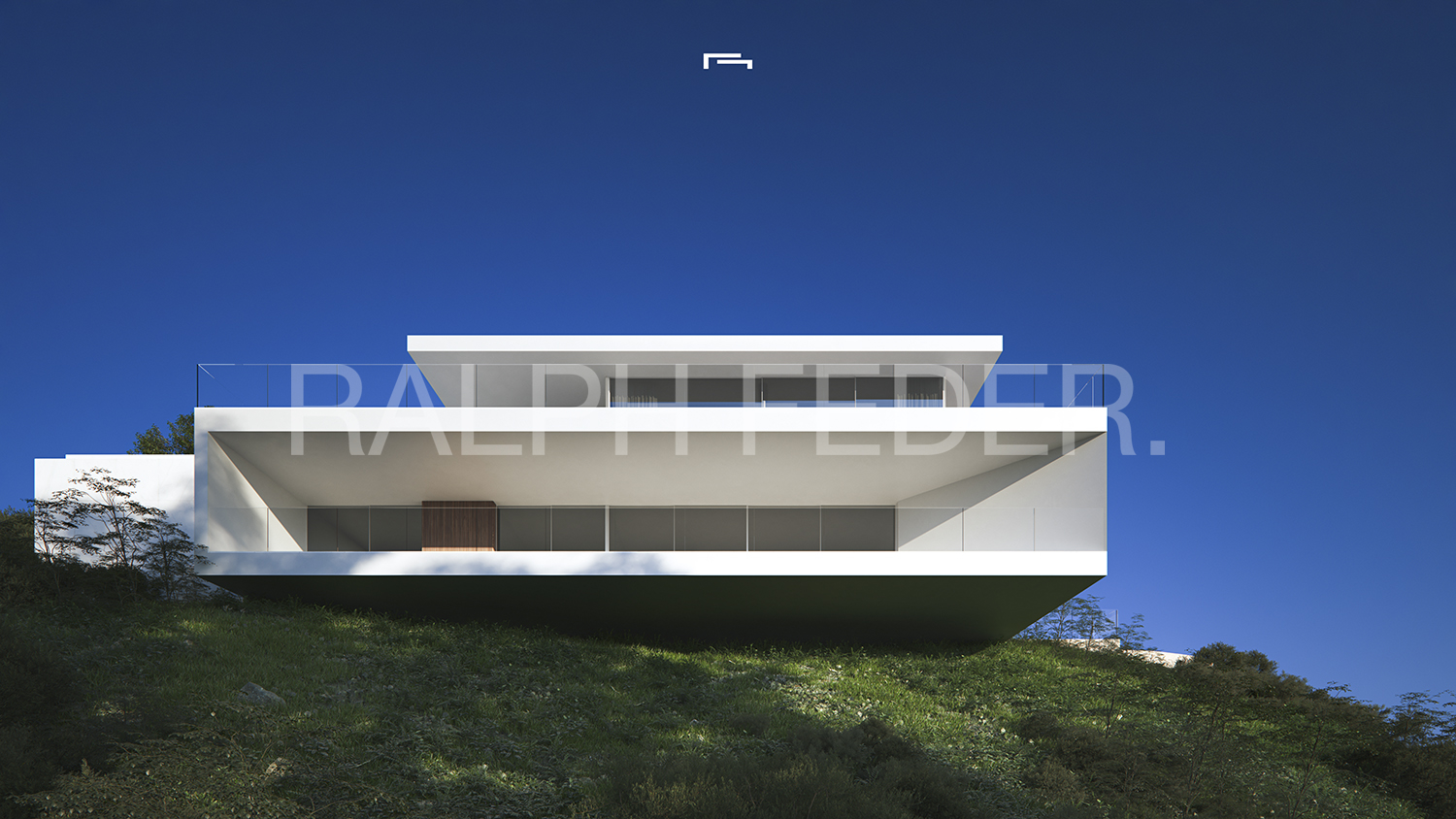 This exclusive villa combines the interior spaces through simple, pure and simple, pure and emphatic geometries.
It is accessed through a ramp and a staircase integrated into the terrain, with the upper part of the house resting on a stone
socket that gives entrance to the house.
On the first floor there is a garage, a generous entrance hall, a large wine cellar, a gym and two bedrooms with a bathroom. Open spaces and framed by a pure geometric frame that surrounds the beautiful views of the environment.
On the upper floor there are three main bedrooms of the house, all of them with en-suite bathrooms and dressing rooms, and a large open space of more than 90m2 to house a fluid space for the kitchen, dining room and living room with a 180º panoramic view of the landscape.
All this space is surrounded by a large terrace and an infinity pool, making it a unique space.
A unique geometric piece that offers impressive views over the landscape. Luxury is a keyword to describe this impeccable property and its privileged residential area, which is close to all the amenities of Moraira.