Under construction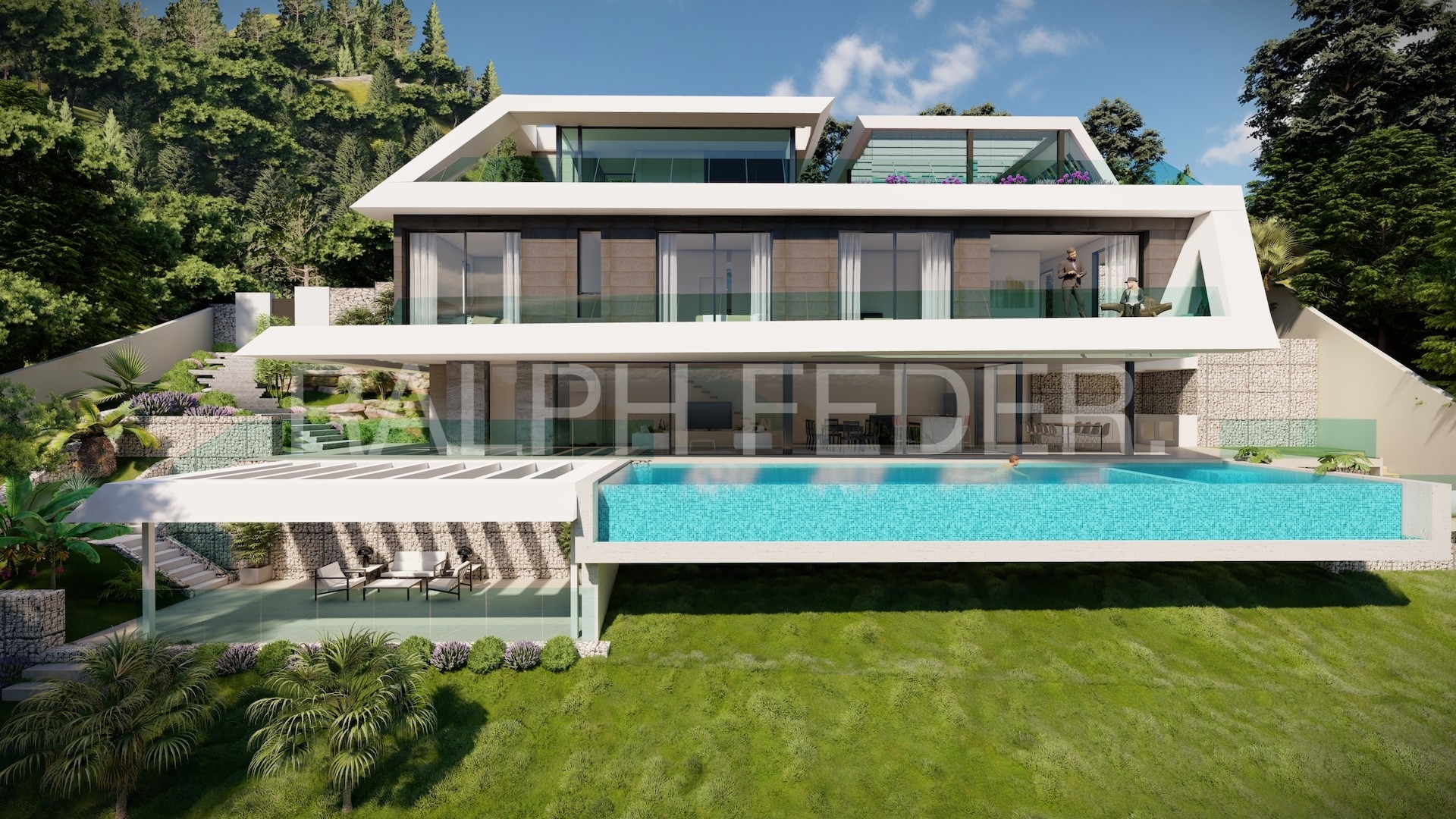 EXCLUSIVE HI-TECH STYLE VILLA WITH PANORAMIC VIEWS OF THE MEDITERRANEAN SEA IN ALTEA HILLS.
Altea Hills is a premium residential resort located in the pearl of the Costa Blanca: the town of Altea. This well known resort is just 60 kms north of the international airport of Alicante and just 15 kms north from the world famous town of Benidorm.
With enviable views over the Bay of Altea and protected by the Sierra de Bernia, Altea Hills is one of those few residential estates with its own personality where homeowners can enjoy the Mediterranean lifestyle in all its glory.
Relaxing activities, comfort, dream homes, natural surroundings and good connections with the rest of Spain and Europe, as well as excellent services and infrastructure, form part of the identity of this unique complex.
Rational luxury and high-quality home design on the Costa Blanca have joined forces in Altea Hills.
The peace of mind of 24 hour security.
The safety and security in Altea Hills is a very important issue. The surveillance systems as well as the security personal qualification have been carefully selected.
The complex has a 24 hours, 365 days a year, man-guarded security entry. A Closed Circuit Television System monitors all areas and several patrol cars control the perimeter of the complex. It also has a license plate control system for all vehicles entering and leaving the complex.