Under construction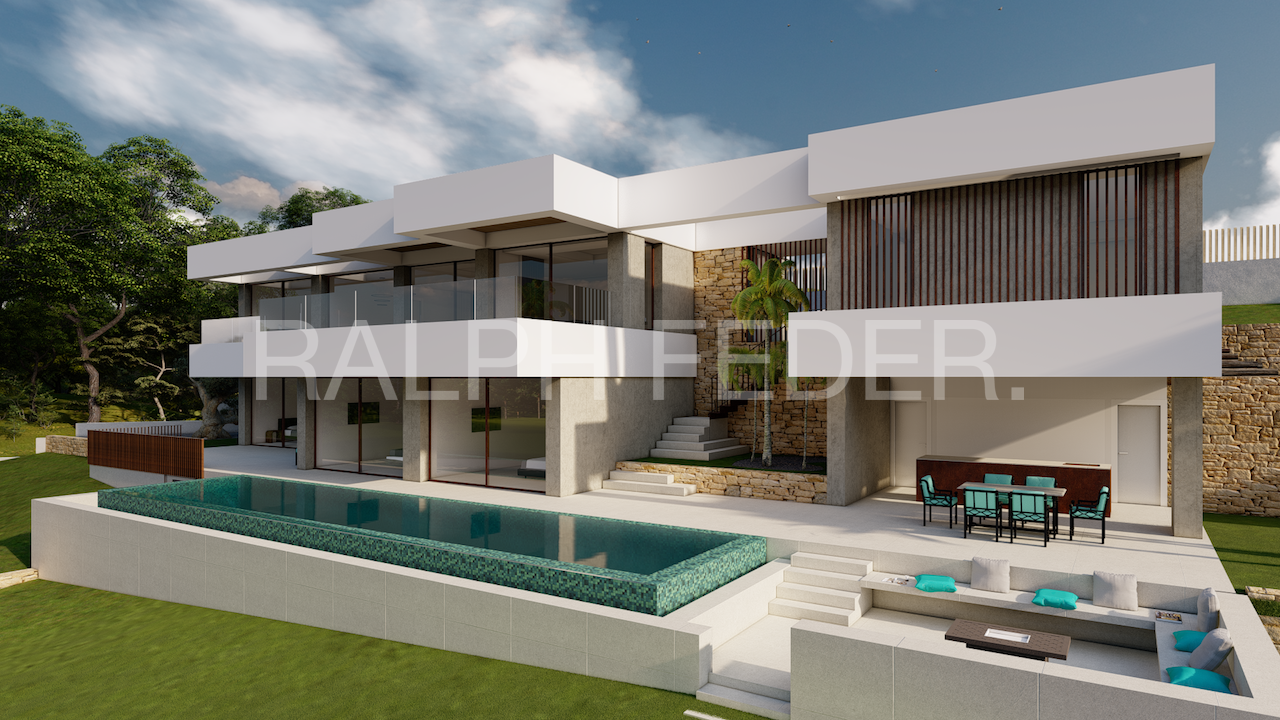 Introduction:
Discover the epitome of contemporary luxury living in this exquisite villa nestled in one of Altea's most coveted locations. With sweeping views of the majestic Altea Bay, this residence redefines elegance and sophistication, offering an unparalleled lifestyle experience.
Modern Marvel:
Boasting a distinctive contemporary style, this villa spans across two meticulously designed levels, each offering a symphony of space, light, and panoramic vistas that stretch as far as the eye can see.
First Floor Oasis:
Upon entering from the street level, you'll be greeted by a sprawling open-concept space that seamlessly integrates a spacious living area, dining haven, and a state-of-the-art kitchen. This floor also graciously accommodates a sumptuous bedroom complete with an ensuite bathroom, a convenient guest bathroom, and an expansive terrace that serves as a front-row seat to the awe-inspiring sea views.
Ground Floor Haven:
The lower level presents a haven of tranquility with three generously appointed bedrooms, each accompanied by its own ensuite bathroom. A cozy lounge area and a practical utility room complete this level. Step outside to discover an expansive terrace, complete with a barbecue area and an outdoor bathroom, inviting you to savor the fresh sea breeze and embrace the idyllic Mediterranean climate.
Awe-Inspiring Outdoors:
As you step out into the outdoors, a lush garden and an impressive infinity pool await, providing a captivating visual connection to the surrounding natural beauty. Bask in the sun's warmth, indulge in a refreshing swim, and relish the soothing sound of water meeting water.
Tranquil Luxury:
Situated in close proximity to the Altea Golf Course, this villa enjoys a serene and peaceful environment, ensuring a sense of exclusivity and privacy that is truly unmatched.
Conclusion:
Elevate your living experience to new heights in this contemporary masterpiece that harmoniously blends modern design, breathtaking views, and a peaceful ambiance. Contact us today to embark on a journey of unparalleled luxury living in Altea, where every moment is an opportunity to savor the beauty of the Mediterranean and the art of refined living.