Project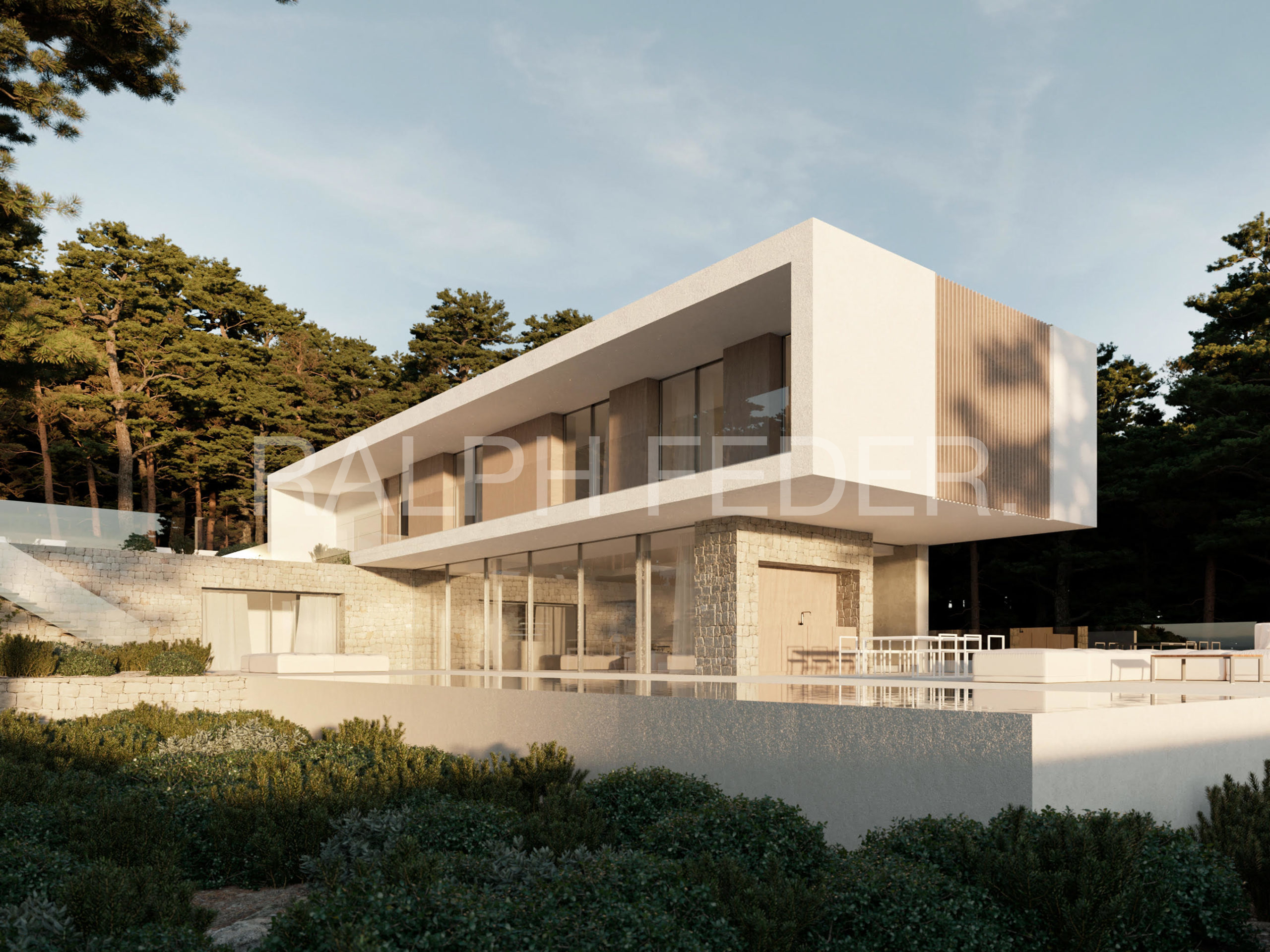 Location & Proximity.
Nestled in the heart of Moraira, this luxurious villa promises not only sea views that stretch into eternity but also the convenience of its prime location. A mere stroll away lie the golden sands of Moraira's pristine beaches, and the town's vibrant center beckons with its charming shops and cafes. The villa benefits from dual accesses, one of which is through the communal area of the urbanization, ensuring ease and security.
Design & Features.
Architecture & Layout:
The villa sprawls across three meticulously designed levels, each capturing the essence of luxury and modernity while maximizing the spellbinding sea views.
Ground Floor.
Living Space: A spacious and sunlit living room serves as the perfect relaxation or entertainment hub. The expansiveness of the space is further accentuated by the adjoining open kitchen.
Kitchen: Modernity meets functionality in the kitchen, boasting a sleek island that's both a culinary workspace and a design statement.
Bedroom Suite: A generous bedroom graces this floor, complete with an ensuite bathroom, ensuring privacy and luxury.
Outdoor Bliss: Beyond the sliding doors of the living space lies the infinity pool, a shimmering blue expanse that seems to merge with the sea beyond. A vast terrace provides ample lounging space, and the barbecue area invites alfresco dining under the stars.
First Floor.
Bedroom Suites: This level houses three opulent bedrooms. Each bedroom is a sanctuary in itself, with ensuite bathrooms and private balconies. These balconies are more than just outdoor spaces; they're vantage points to drink in the mesmerizing sea vistas.
Basement.
Storage: Practicality is the highlight here, with a sprawling 221 m2 storage room ensuring every storage need is met.
In Conclusion.
This villa in Moraira isn't just a dwelling; it's a statement of grandeur and design. Every aspect, from its architectural brilliance to its lavish interiors and prime location, resonates with luxury. For those seeking a residence that stands out, offers unrivaled views, and promises a life of convenience and opulence, this villa emerges as the unparalleled choice.