Key Ready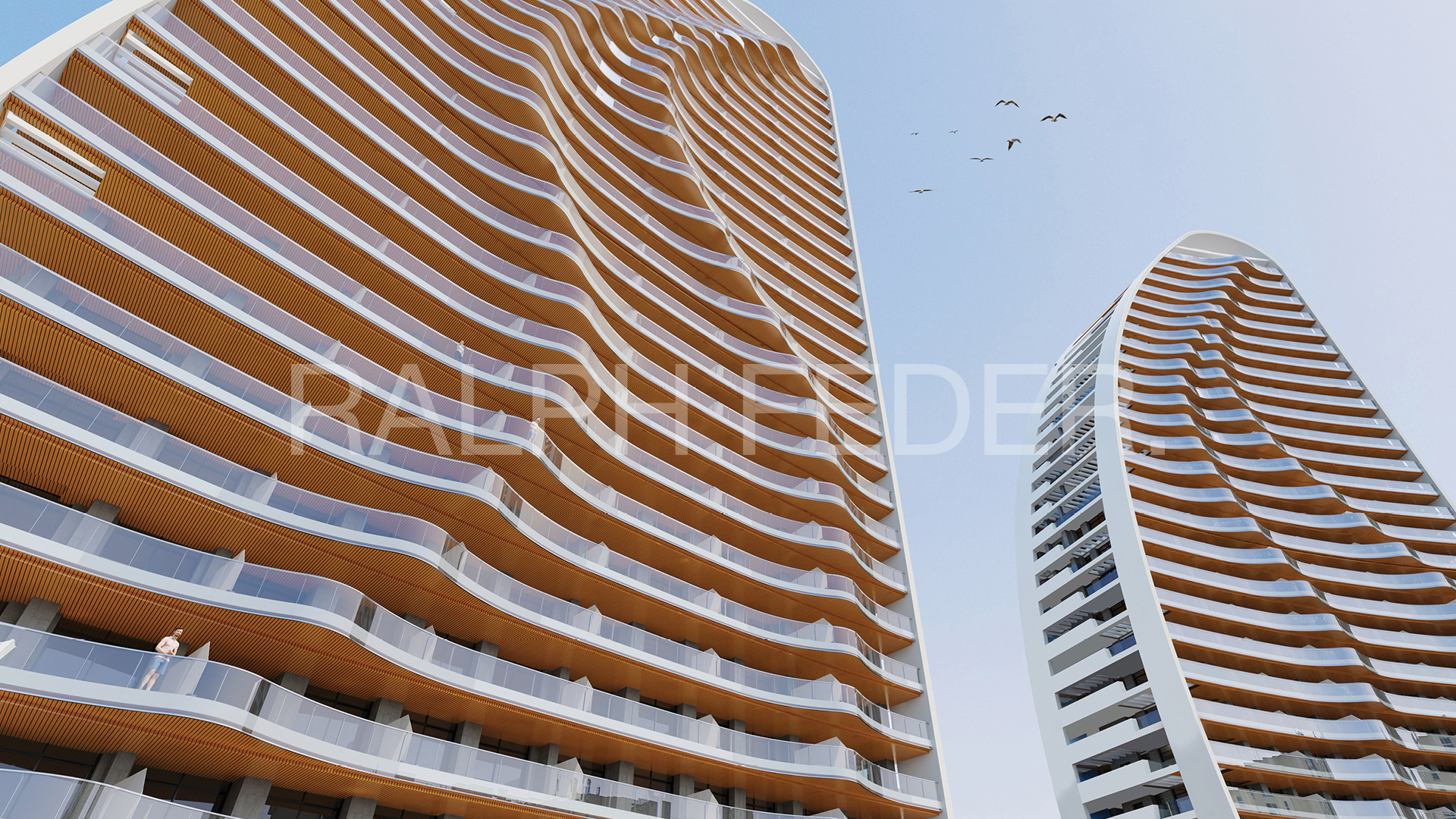 Residential estate with «Resort Hotel» communal leisure and recreation areas – an outstanding investment opportunity. From €761.000 to €824.000
The Residential has an avant-garde design with a touch of sophistication that modernises the skyline of the Poniente beach of Benidorm.
It's a colossal project over 20,000m2 in size that includes communal and recreational areas totalling more than 10,000m2 and accommodating extensive, well-tended gardens, 3 swimming pools, 3 whirlpools, a chillout lounge area with 2 bars, one wet and one dry, and a beach area totalling over 2000m2 with natural grass… among other features.
The extensive lineup at this residential estate also includes a large sports area to make even the most demanding of athletes happy, equipped with a heated swimming pool, a tennis court, a paddle court, multisports area, petanque courts and a panoramic gym sized 150m2.
Those who prefer relaxation and peace and quiet can enjoy the chillout areas here: picnic areas and chess tables, massage rooms and sauna, completing the facilities of this fantastic resort.
The children's playground, the climbing wall and the pool within the security perimeter is the perfect place to let your kids have fun.
Homes enjoy a privileged location less than 200m from the beach and an unbeatable orientation to the south. Due to its elevated position, the apartments enjoy beautiful views of the estate itself and/or the sea.
The towers mainly comprise 2, 3 and 4-bedroom homes with 2 bathrooms, although there are also exclusive penthouses with their own whirlpools.
All homes have a parking space included in the price, which may be either outdoors or in the basement, plus one storeroom.